Sam Olsen – So far, So good?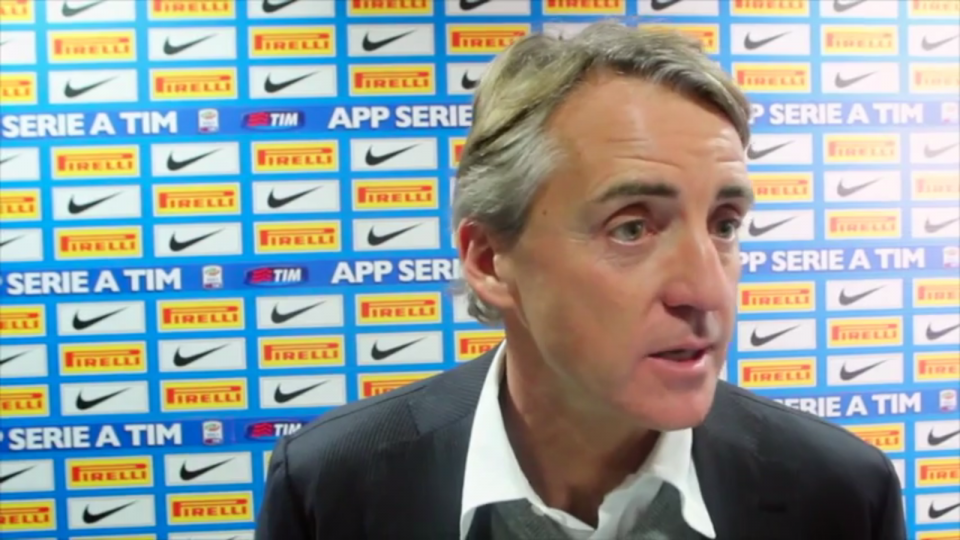 In his regular weekly column Inter fanatic Sam Olsen dives deep into the stories that matter to Inter's fans looking to keep the spirit of discussion alive and well on the pages of Sempreinter.com.
When Inter strode onto the field a few months ago for the start of the 2014/15 season hopes were high that there would be evident progress from the previous year's effort in which the team achieved what was widely considered to be the bare minimum. After a promising start the wheels soon came off and Inter's season moved from one dour calamity to the next. With the team now enjoying their winter break (punctured by an obvious money grabbing friendly against PSG) it is time to look through the highs and lows of the first half of the season. Who shone and who faded, who excited and who disappointed.
Best signing: When the signings for the season were announced there was a general consensus among fans and pundits alike that Inter had done some smart and rather astute business. Not only had they secured players who were of a good age but also on deals that looked beneficial to the club. So far most of the signings have flattered to deceive and none have made the impact that the club would have liked. Dodo has looked good at times but his game is hampered by several major flaws, notably his poor crossing and defensive awareness. Pablo Osvaldo has looked lively up front but a combination of injury and failure to secure a regular starting spot has seen his impact remain limited. The award therefore goes to Gary Medel. Medel has been a defensive rock, breaking up attacks and adding steel to the Nerazzurri defence. Although he is not suited to transitioning defence to attack, his willingness to get about has seen him rise above a fairly average crowd.
Worst signing: When looking at the list of signings at the start of the season I honestly thought it would be hard to find someone to give this award too. Unfortunately there has been no shortage of newcomers thrusting their hand skyward in the hope of being noticed. Yann M'Vila, although lively has struggled with injuries and apparent weight and fitness issues, giving him an impact factor of a grain of sand striking the ocean. Dodo for all his efforts has been a liability at times, particularly in defence. The standout for this dubious honour however is no doubt Nemanja Vidic. Hailed by many, including myself, as the man to shore up Inter's wobbling defence, he has proven to be the complete opposite, as far removed from the iron general of Man United as you could possibly get. In only a short few months at Inter he has probably filled a blooper reel longer than his entire Man Utd career. An absolute disaster.
Most disappointing player: In a half season filled with so much disappointment it would be easy to list half the team here. Instead I have chosen two, primarily because of the difference between what was hoped for and what, so far, has been received. Hernanes arrived at Inter as the man who would work the magic in midfield, creating chances and taking games by the scruff of the neck. Instead he is a player who flutters away between being injured and recovering from injury. He has barely played a game when you could say he was 100% and it has shown in his performances. His disappointing contribution is easily overshadowed by Vidic however, who takes the most disappointing award. So much expected, so little received.
Most improved: There have been several players who seem to have taken a step up over the last few months. Zdavko Kuzmanovic, although still average, has shown that he has more to his game besides lumbering behind play, particularly when freed from playing a purely defensive roll. Juan Jesus has definitely grown as a player, gaining a much increased presence and better reading of the game, despite being paired often with the calamity prone Rannochia. There is still a lot more that needs to improve but he is looking like developing into a fantastic defender. The award however, goes to Mateo Kovacic, the dynamic Croatian who is going from strength to strength, despite the often embarrassing performances being put in around him. He still can hold the ball too long and needs to develop his defensive game more but he is showing himself to be one of the world's great young talents.
Up and comer: There really is only one name on everyone's lips in this category. Federico Bonazzoli. The seventeen year old has been making fairly regular appearances for the first team and it seems likely that he will be the big breakthrough man from the academy. Tenacious, aggressive, confident and powerful Bonazzoli looks ready to explode onto the biggest stage. Inter must keep this guy at the club and must play him as must as possible. I have said it before and I will keep on saying it if he is good enough he is old enough. Enough talk about his age, let's talk about his ability.
Best performance: September 14th. Seems like a long time ago now. A time when everything seemed brighter and nothing was impossible. 3rd place? Not a problem, hell we may even be able to challenge for the Scudetto. The reason for the naïve optimism? A comprehensive 7-0 victory over an appallingly hapless Sassuolo in Inter's first home match. Icardi scored a wonderful hat-trick. Osvaldo netted two and all was well in the world of the Nerazzurri. Oh what a fickle mistress football is and how quickly she can turn! This match gave hope that maybe Mazzarri was the man to take Inter forward, that maybe we would play attractive football that would see goals and victories. Inter were fluid and precise, everything that failed to be following. For one glorious afternoon, the faithful could dream again.
Worst Performance: September 28th. A mere two weeks after the glorious destruction of Sassuolo, Inter stepped foot onto the hallowed turf of the San Siro to face a club deep in the mire, Cagliari. A team languishing at the foot of the table and appearing to be in crisis despite the candle of the season only having been lit. The next ninety odd minutes would put pay to any belief that Inter held some superiority over their table dwelling rivals as they were dismantled at home in one of the most embarrassing performances witnessed. The term shambolic would feel offended to be used to describe the performance of the team, a performance that would soon be commonplace under the egomaniacal and oblivious Mazzarri.
Best goal: 2 nil down at home to a rampant Lazio was not what Roberto Mancini would have wanted in his final match before the Christmas break but that was the score as the teams entered the changing rooms at half time. A little over 45 minutes later, Inter were pushing for a winning after a second half which saw them completely dominant, displaying a desire unseen in the previous few months. The goal that got them back in the game came in the 66th minute. A corner was whipped in toward the back post, arcing away from the goal. It was met by a Lazio head, sending it looping skyward and just outside the box. Lurking there was Mateo Kovacic who steadied himself, eyes looked on his target as it fell back toward the turf. He set himself on his left foot, swivelled his hips and thumped his right boot through the ball. The impact was vicious and pure, sending the ball on a flat trajectory over the heads of the Lazio defence and into the top corner, via the glove of the Lazio keeper. Despite standing only a half metre from where the ball went in he had been helpless to stop the missile as it flew past him such was the power on the strike. A wonderful goal from a wonderful player.
Moment of the season: In the end everyone was fed up; the fans, the board, the players and probably Mazzarri himself. Things had been crumbling for some time and following a string of poor performances Mazzarri simply had to go. The sacking of Walter Mazzarri is, without doubt, the moment of the season so far.
Worst player: With so many candidates it seems almost wrong to choose just one but one I must. Fredy Guarin has, as always flattered to deceive, providing moments of pure exhilaration with many more moments of complete and utter bewilderment and incompetence. Guarin is a 15 minute player, someone who can maybe come in at the end of matches when the teams needs something different, a last roll of the dice, but that is all. He is a liability in defence, cannot pass to save himself in attack and has the vision of a mole. He must be sold if only to get his simply ludicrous wage off the books. Our beloved captain Andrea Rannochia has also had his moments, liable for some shoddy defensive lapses and embarrassing gaffes. That people are saying that he is improving and that this is his best season for Inter is surely more a sign of how incredibly poor he was in previous seasons than his re-emergence as a defensive rock. Jonathan has proven himself completely inadequate again despite being injured for most of the season. There would not be too many tears shed should he find himself at another club during the transfer window. Nagatomo has also redefined the term 'defensive frailty' during his outings for the club this season. Add to that his complete inability to cross the ball, a skill you would think would be important for a wide player, and you feel that his position in the team will hopefully be gone sooner rather than later.
Despite all these candidates there is really only one who can claim this prize, Nemanja Vidic. In a season that has seen calamity after calamity from poor positioning, to ludicrous red cards, from appalling headers to sloppy tackles leading to penalties, Vidic has done it all in record time. It is almost tragic watching this once dominant figure being so bad so regularly.
Best player: In a season that has leant firmly toward the disappointing side of the spectrum thus far, there have been only two players who could possibly be in contention for the best player title. Samir Handanovic has been a miracle between the posts. It is as if the Gods themselves have felt so sorry for the state of the Nerazzurri defence that they have imbued the Slovenian with magical powers in order to ward off complete embarrassment. From being virtually unbeatable from the penalty spot to miracle point blank saves Handanovic has been a one man wall keeping Inter in matches.
Mateo Kovacic has also proven himself a revelation at Inter, going from fantastic prospect to heart of the team in half a season. Kovacic has upped his game as those of his more senior colleagues crumble around him and is starting to try and dictate matches much more. He has also added goals to his game and perhaps most excitingly it is clear that he has much more that he can add to his game over the coming seasons. Kovacic is now surely the first name on the team sheet and long may that be the case. For the best player award I think Handanovic shades Kovacic, purely because of the ineptitude of the defence Handanovic has to deal with, I would not be surprised if Kovacic manages to turn this around by seasons end however.
That is my midseason awards. Let me know what you think? Anyone I missed out on? Any unfair assessments? Any other awards you think need to be given out?
Do you agree with Sam? Discuss below or hit him up on twitter @SamOlsenbywv