Botta's Agent: "These clubs wanted him, but he will stay in Chievo"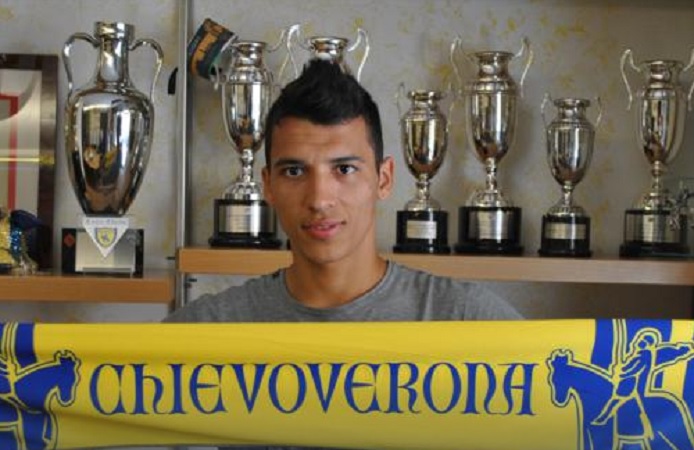 Inter playmaker Ruben Botta, who currently on a loan to Chievo has been linked with a bunch of clubs in the transfer window. His agent  Sergio Levinton talked about his clients future to calcionews24.com
Levinton, How is everything with Botta at the moment?
"He feels well and he want to help Chievo by repaying the club with greater performances than he has done so far. I'm sure that he will have a higher standard during the second half of the season".
So he will stay in Verona?
"Yes, I believe so, we have an agreement with Inter and Chievo".
But there were rumors from Argentina from different sources about his return, and that Racing Avellaneda wanted him right away…
"That's true, there were also some other clubs that has made a request, in addition to Racing, I have discussed with River Plate, Boca Juniors and Lanus. There were even some contact with Pachuca and Cruz Azul from Mexico. We want to respect our agreement with with Chievo Verona, I don't believe that Ruben will leave Italia this transfer window. We're hoping that he can get more chances. He had a serious injury but he's ready to make an important contribute".
If the situation doesn't change, would you start look around for other options?
"It all depends on the will from both clubs, we have a signed contract and intend to respect that. If a good offer  arrives that Inter considers to accept, we will talk to all parties to reach an agreement. But it has to be the clubs decision and that they're willing to sell Ruben. We only want to respect their decision, there is no other way to get him".
He want to show them his true quality, can more time on the pitch in Serie A demonstrate that?
"Yes, Ruben want to demonstrate his real technical attributes, And of course that he should play more to be able to prove it, we wait in confidence to respond on the pitch".
Source: fcinternews.it