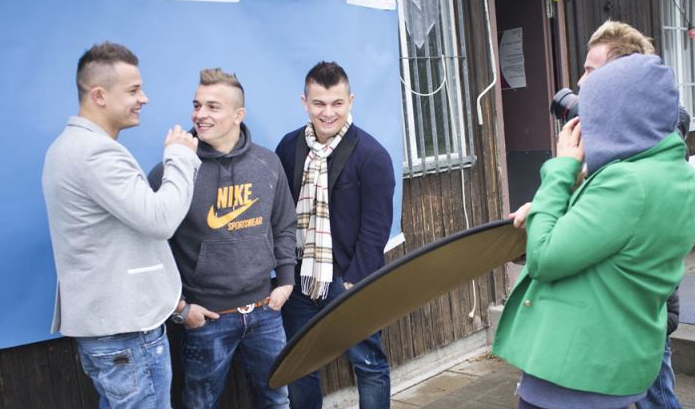 Interesting details from an exclusive conversation SempreInter.com editor Mahdi Torabinejad had with relatives of Inter's newest star.
The older of the two relatives wished the conversation not be made public until after official statements, and that they remain anonymous, although one of the two may be quite well known to readers. We respected their wishes.
The younger relative said "Xherdan used to talk about the Serie A and Inter." The Serie A is a popular league among Balkan footballing fans, and those of heritage from the region. Inter has many fans across the region.
The topic changed to their hobbies growing up and he recalled that when hanging out with friends and family and playing FIFA Xherdan used to play many times using the Nerazzurri. This family member himself is not an Interista however, so he was reluctant to admit this. I still smiled though.
In the conversation which took place Wednesday (that was alluded to in earlier reports) the older of the two calmly said "he (Xherdan) will sign for Inter," and that "all of this is for (because of) Mancini." This shows exactly how influential the new coach has been.
It would not be the first time someone close to a new player said Mancini was the biggest catalyst.; an intermediary for the Podolski deal said that Mancini was "99% responsible for Lukas coming" to Inter. 
Source: SempreInter.com
Author's note: The point about Mancini is huge, and something to really think about. Since we spoke about their time growing up, I was guessing the FIFA reference is from when Inter had a more enjoyable squad for FIFA-playing purposes. Oh what good times those were. Soon to be back with the new additions, and perhaps more.
What do you think about the revelations about Mancio's influence? Do you play FIFA? Perhaps FM? PES? Are you more excited to play now that Podolski and Shaqiri are Inter players? Have you already transferred them to your squad? Comment below.