TS: The promise to Podolski: He will be in the EL list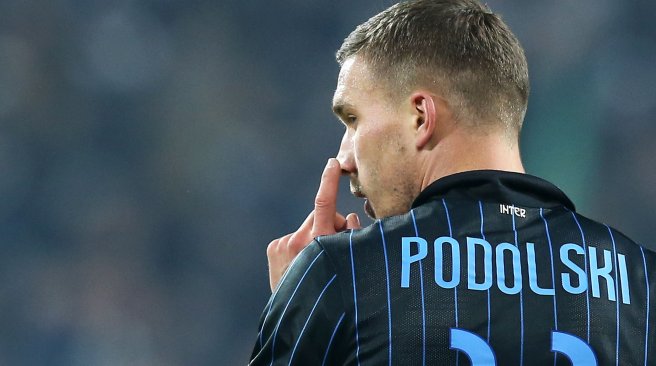 Tuttosport reports today that Lukas Podolski can end up in the Europa League list and not Xherdan Shaqiri. The first one is as we know only on a loan with Inter and the second one we can brand more as a acquisition. The fact is that the German was promised during the negotiation hat took him to the Nerazzurri that he will participate in Europa League. Shaqiri will therefore focus on Serie A and grabbing the third and finale spot to Champions League.
Source:fcinternews.it
Authors Note: For me this make sense! Podolski has more experience in these kind of matches and we need just that right away. 
What's your opinion Should Podolski or Shaqiri be on the list? let's discuss..