(PODCAST) Studio Inter #44: "This was the real Inter"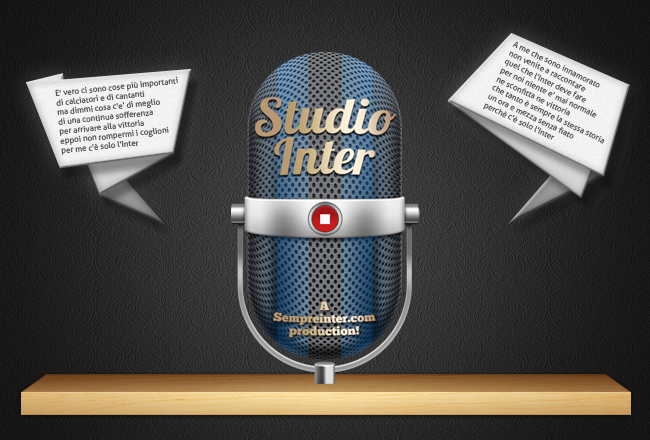 Yes, Studio Inter is finally back! The only weekly podcast in English dedicated ENTIRELY to FC Internazionale Milano where our motto is 100 % Inter 100% of the time, ONLY on SempreInter.com.
In this weeks episode Nima, Joey & Richard analyze the matches against Juventus & Genoa, preview the fixture against Empoli as well as discuss the Ballon d'Or. The boys also analyze Guarin & Vidic's transformation, wether or not if Ranocchia will reclaim his place in the team, select the Moggi & Moratti of the week & much more ONLY on #StudioInter.
So sit back, relax and join the boys as they go deep into the black & blue world of the Nerazzurri.
Host: Nima Tavallaey.
Guests: Joey Postorino & Richard Hall.
Edited by: Lukas Faxå.
Illustrations/design: Nermin Mesic.