Times: Inter's rejected offer for Lucas Leiva was…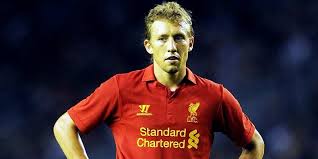 The Times claims they know the sum Inter offered for Lucas Leiva.
Inter made an offer for Liverpool's Lucas Leiva that was rejected earlier this week. The Times claims Inter's offer consisted of a loan with option to purchase at €15 million. The English club rejected this wishing Inter to agree to an obligation to purchase. This could be the end of negotiations for the Brazilian, and he could remain to fight for a place in the team unless the situation changes. The Nerazzurri will look towards other options.
Source: The Times
Author's note: I'm just going to say at 27, with a salary of €4 million, and made of glass, Lucas Leiva is not worth the same to Inter as Xherdan Shaqiri. Perhaps Inter never planned to redeem him and set such a high price to tempt Liverpool into the deal. He is a very good tactical defensive midfielder, making those around him play better with good positioning and pace-setting qualities, but his physical inconsistency is his downfall.
What do you think about this reported sum? Do you believe it? Is Lucas Leiva worth €15 million? Comment below.