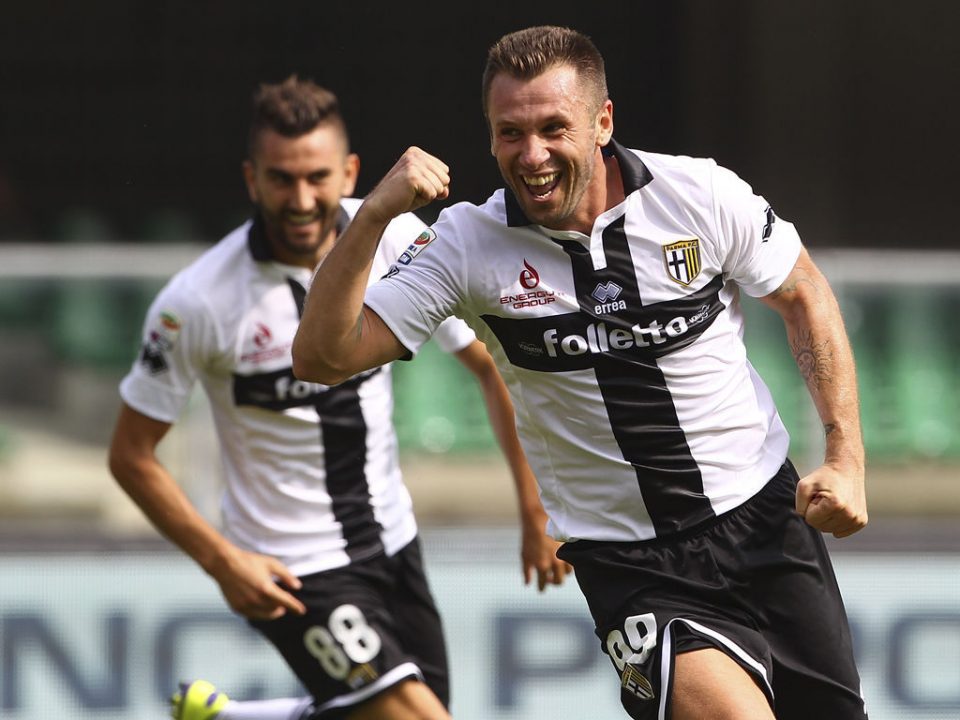 Alfredo Pedullà reports updates on the background of the deal that could bring Fantantonio back to his favorite team.
"The contact in the last hours was profitable," proclaims the journalist. "Antonio Cassano and his agent Bozzo spoke with Inter. And have reiterated his availability most to Inter. What was said between Cassano and Inter? They will have an appointment Monday. Inter will make the latest assessment, then will have a meeting in Milan. It is true that Fantantonio would have just under a month to settle down after the resolution with Parma, but it is also true that the Nerazzurri are in a hurry for many reasons. We will have certainty when Osvaldo leaves: the only striker that would be added is Cassano, as we have told you for days. Today is the day. The other possibilities for the future of Antonio? They might come back into fashion only if Inter pulls out. But after the last contact, the situation is quite well defined. Monday will see a meeting and a quick decision. Cassano expects the Inter yes, everything else is now in the background."
The deal would see Cassano back at Inter for a six-month spell with an option to extend his contract to a further year based on performances.
Source: Alfredo Pedullà
What do you think of the news? What are your opinions on seeing Cassano in an Inter jersey again? Comment below.