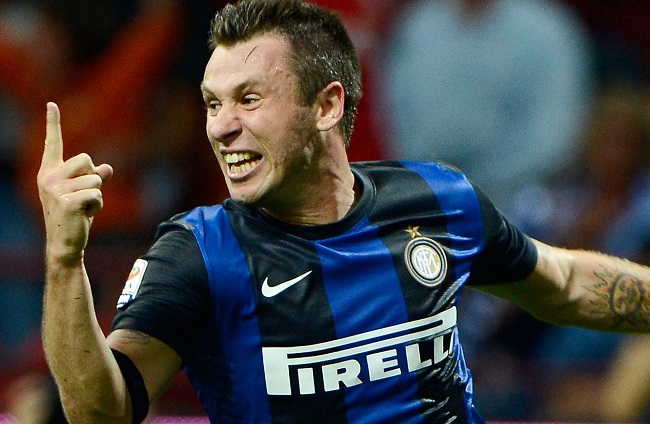 Here are some of the Inter-related front page headlines in the major Italian newspapers coming out tomorrow:
Gazzetta dello Sport –  There he is again! Cassano-Inter can happen. Parties closer and closer.Fantantonio can play in the Europa League and enjoys the respect of Mancini. Monday is the decisive meeting. Bonazzoli to Sampdoria for €7 million but can be bought back at 12. In defense rises the idea of Benalouane. Osvaldo-Juve? Yes. Meanwhile ET asks €28 million in damages.
Corriere dello Sport – Mancini cool on Cassano. Fantantonio aims for Nerazzurri. Today assault for Vida.
Source: fcinternews.it
Which bit sticks out to you? Comment below!