Mancini ahead of Cagliari: "Zola's teams are always difficult to beat"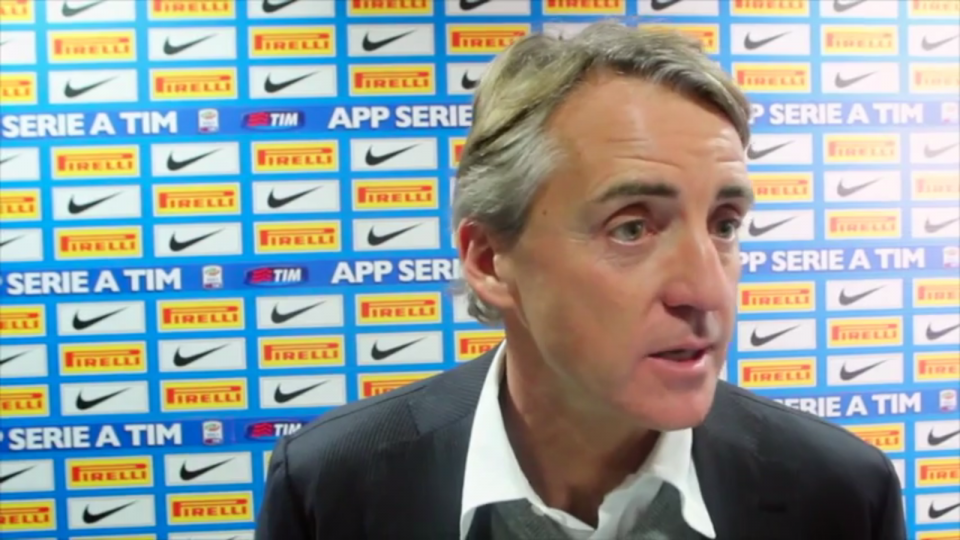 With the trip to Cagliari Inter will closee the 24th round of the Serie A 2014-2015 (pending Parma-Udinese, which has been postponed). It is not an easy match that awaits the Nerazzurri, as the Sardinians, with coach Gianfranco Zola, will want to reverse the trend of the last three matches, with two losses and the only point in the away match at Olimpico against Torino. Inter, however, is looking for the hat-trick after beating, convincingly, both Palermo and Atalanta with seven goals scored and just one conceded.
To present tomorrow night's match (Stadio Sant'Elia, kick-off 21.00), Roberto Mancini met journalists in the press room of the Centro Sportivo Angelo Moratti in Appiano Gentile.
Is the team ready to win the third consecutive victory?
"No one can know. Tomorrow will be difficult as always, then Cagliari in the house is very solid. The hope is to get to the third win, maybe better on defense."
Will Kovacic be back from the first minute?
"We are evaluating, tomorrow morning we will decide according to the conditions of the various men. Mateo is a starter like everyone else, the hope is to give him a chance to play. Sometimes there will be change."
Did you expect more from Podolski?
"He's getting better and I hope he can get to the goal as quickly as possible."
What do you think of Zola?
"His teams are always difficult to beat, we are almost the same age and I'm glad he's doing well."
Is it more difficult to change the mentality of the team or adjust the automatism?
"In Glasgow we started very well, then the game seemed too easy. After a while we failed to score, but the results on these stadiums change in a minute. After that it is enough for them to get a goal and then they become extraordinary teams, carried by a passionate crowd."
How is Ranocchia doing?
"He has a knee problem and will make every effort to play, he is well and always gives the maximum. The goal is not the fault of the individual, it is the fault of everyone."
Is Kovacic paying for this moment? How are Andreolli and D'Ambrosio doing?
"They look good and are on the bench, while Mateo has to grow slowly. He remains a starter for Inter, his chances will come."
Could Dodò take the field from the first minute?
"He could play, yes. Absolutely."
What is slowing Hernanes down in this period?
"It is the same for Kovacic, he is certainly not happy, but he is working great. I am sorry to leave him out, but I hope that with the right opportunity he will be back in form."
Is it more and more Shaqiri's Inter?
"He's getting better physically, he has great quality, he comes from Bayern and has so much experience. In that position he is doing well, but this does not exclude Kovacic and Hernanes. There must be many starting players."
Source: fcinternews.it