Guidetti in the mixed zone: "It's sad that the game was decided by the referee"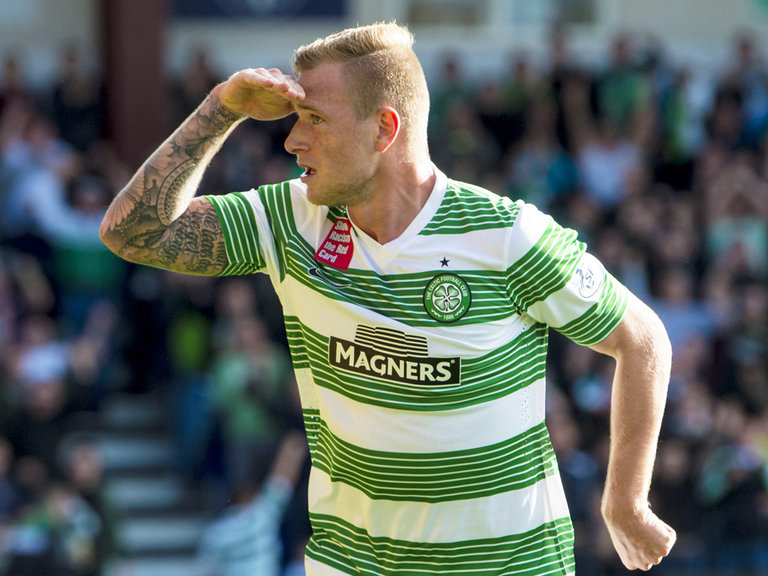 Celtic FC's young swedish star John Guidetti spoke in the mixed zone after the game about a number of topics. He had the following to say about the game.
It's a shame, I don't think that van Dijk should've gotten a second yellow card for that challange. It's incredible, the referee killed the game. I think we played really well, we created a lot of chances and I think that we should've gotten a penalty. I got to see the penalty situation on video and it seems like a clear penalty. It's always hard to play with one man down, playing against Inter is difficult because they're a good team and plus the San Siro gives them a big advantage. But still, it's sad that the match was decided by the referee. Is it just because of the referee that Celtic got knocked out from the Europa League? It's hard to play with ten men and not get a penalty that you deserve. As I said, for me there was a penalty we should've had and we should'nt have gotten the red card.
The Celtic fans has yet again proven to be fantastic following their team everywhere. They're always like this, always fantastic. They always support us in every occasion. Because of this I wanted the game to be decided by the players and not the referee. Have you had the chance to talk to Mancini either before or after the game? No we only got to say goodbye. I was focused on doing my job for Celtic. But I'm still greatful for what he has done for me, it was nice seeing him and seeing that he is doing well.
Maybe one day you'll sign for Inter? Who knows, life is full of surprises. As of right now I'm only focused on finishing the season well for Celtic. I tried out for Inter when I was young.
Source: fcinternews.it