Sam Olsen – Inter are growing, but still have a long way to go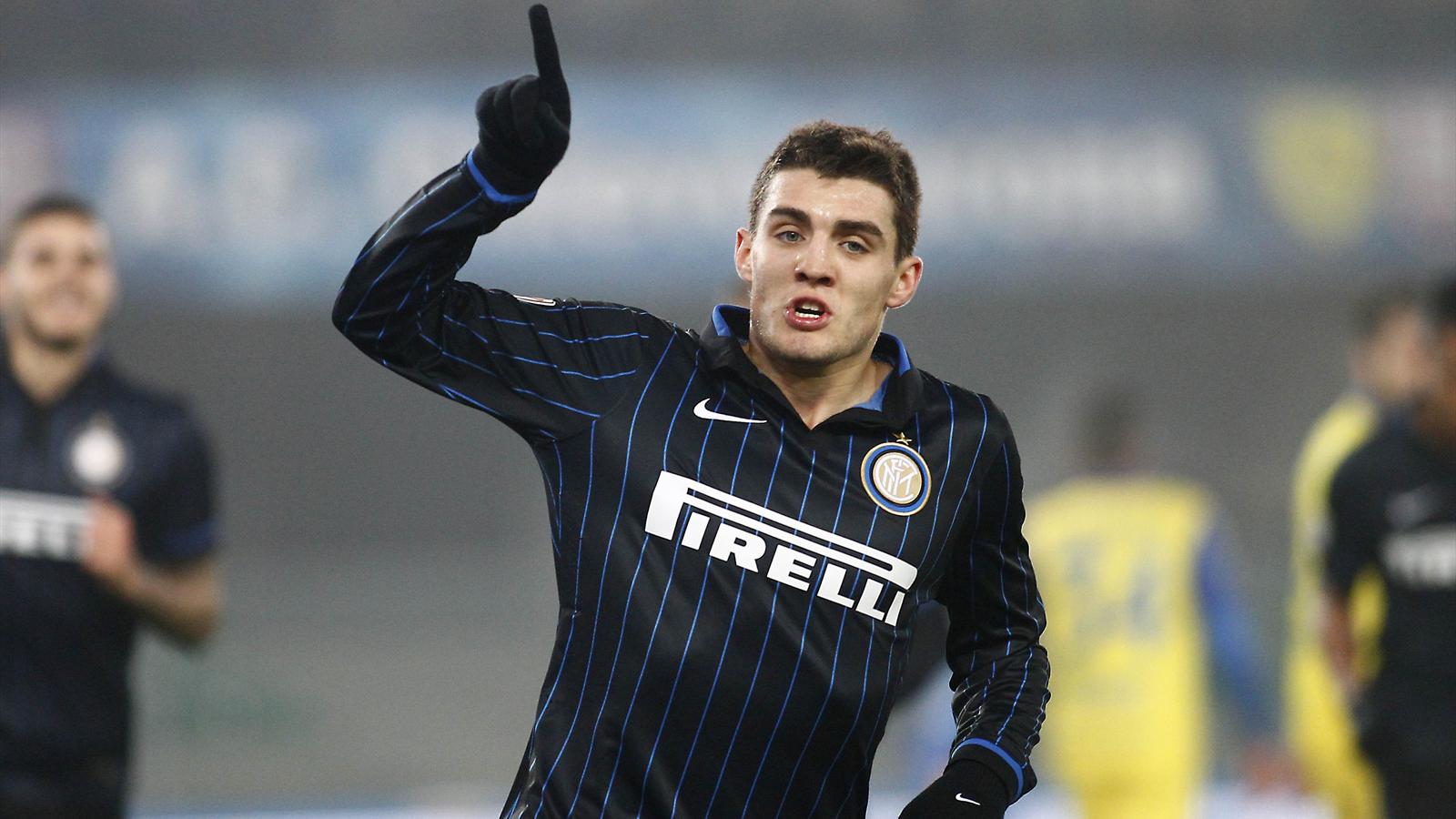 In his regular weekly column Inter fanatic Sam Olsen dives deep into the stories that matter to Inter's fans looking to keep the spirit of discussion alive and well on the pages of Sempreinter.com.
The 1-2 away victory over an enthusiastic and determined, but ultimately limited Cagliari gave Inter their third domestic win in a row, catapulting them back into contention for European places. The win failed however, to disguise several areas where the Nerazzurri are seriously lacking and which, against a higher quality opposition, they will surely be punished.
Winning three league games in a row had become something of an obsession for the Nerazzurri faithful. The feat had not been achieved since the days of Andrea Stramaccioni. The fact that Mancini's predecessor, the much maligned Walter Mazzarri, failed to achieve this feat during his abysmal spell at the club, hung like a proverbial albatross around his neck, and was eventually part of the mountain sized pile of reasons that he eventually got the boot. Mancini has successfully passed this milestone early, freeing Inter fans from the stinging jibes of rival fans for at least a few weeks.
While the sheer relief to end this 'curse' has taken up a lot of the attention of those who care about the club, the team still flattered to deceive in several areas of their game against an opposition who it can only be said were close to pitiful for large parts of the match. For much of the first half Cagliari appeared unable to string more than two passes together, lacked movement in midfield and upfront and never looked that likely on the counter attack. It would be nice to put this down to the high pressing game that Mancini is implementing but in fairness often passes would go screaming past their target like a teenage girl chasing the One Direction tour bus, with the passer under little or no pressure at all.
While Cagliari offered up a footballing lesson that hopefully no one will learn from, Inter served a roller coaster display that was so up and down that most stepped off it feeling both exhilarated but also a little squeamish. At the back Rannochia, a player who seems to have reached Mazzari levels of criticism, was unavailable leaving Vidic to deputise beside Jesus with Santon and Campagnaro lurking outside them. While it is fair to say that the defence did appear more solid in this match, to say it seemed to be a disaster waiting to happen would probably not be an understatement.
Too often Cagliari found themselves in space running at the Inter defence around the halfway line only for a last ditch tackle or sloppy pass to prevent them from carving it wide open. The high back line combined with Campagnaro's and Vidic's lack of acceleration and top speed also led to some hairy moments that no doubt a top team will be happy to utilise. Paul Jose M'Poku seemed particularly threatening to this most shaky of backlines and only some last ditch defence or an inch of skin prevented him from equalising. In the end Samuele Longo managed to claim one of the host of chances that came at the end, taking down a long ball in behind, brushing off with surprising ease the challenge of Jesus before sending a delightful strike into the goal via the post and Carrizo.
That the defence has got problems is no secret, but on the evidence of last night it will be some time before we can look at Inter's backline and expect a clean sheet.
Football is a team game however, and further forward was clear evidence of another tactical mystery that Mancini will need to solve if he is to get the team where he wants them. Throughout the match Inter suffered, particularly in defence, with a chronic lack of width. With the 4-3-1-2 formation largely focused down the middle it is up to the fullbacks to create the width with overlapping runs. Santon was particularly effective at this making several, Zanettiesque charges down the wing before firing in some of the best crosses seen this season. The problem was that this left Inter very vulnerable to counter attacks down the flanks. Most teams realise that this is the big weakness of Inter, it is no real secret, when team look at the team sheet, see three central midfielders, one central attacking midfielder and two central forwards, then see Campagnaro's name filling up the space on one of the wings it is a fair probability that this is where the attacks will come. Cagliari on several occasions, most prominently when M'Poku led a dazzling dance down the right hand side beating several defenders before seeing his shot fail to squeeze through the gap under Carrizo's legs, caused havoc down the flanks and should have probably done better with the chances they had.
In Guarin, Brozovic and Medel you have a triumvirate that will block most of anything that comes through the middle but with first two of these looking to get forward and Medel charged with protecting the centre of the park, there is a discernible lack of cover on the flanks. When the fullbacks go for a wander, looking to create that width, it is all to easy for the opposition to circumnavigate Inter's central maginot line by knocking wide before.
Against Cagliari we also saw that the mental frailty that Mazzarri so meticulously instilled remains at large in this side. From the time that Longo sent his rocket past Carrizo Inter appeared a team of basket cases, clinging onto the last remaining remnants of their sanity. There was no calm maintenance of possession or attempt to control the match. It was simply get the ball as far away from the goal as possible. Any attempts to pass the ball out inevitably led to a quick turnover and pressure to be applied once more. Players supposedly of a higher technical quality, found themselves unable to string two passes together in the face of Cagliari's pressure. This lack of mental strength has been all too apparent in recent weeks with the spate of late goals that have rippled the back of Inter's net.
The departure of Brozovic undoubtedly affected the fluidity of the side as the Croat is now at the fulcrum of virtually every move from defence to attack with his fluid passing and ability to find the space. With him off the field there was little or no direction to the sides play. Credit must be given for simply holding on but one wonders if this was Juventus, Napoli, Roma or any one of the other top sides, if Inter would have managed to keep the ball out. It seems doubtful.
Following the loss to Sassuolo at the start of February Mancini lamented the fact that in Italy "all that counts is the results". After this most narrow of victories over a Cagliari side, lingering on the verge of relegation, he must take comfort in this fact. His team got the result but the performance, particularly on the defensive and mental sides, leave a lot to be desired. Inter's flaws are all too apparent and Mancini still needs to find a solution for the space and opportunity opposition are finding down the flanks as well as the propensity to commit rookie mistakes when the pressure is on. For now, following this third league victory in a row, it is a case of taking satisfaction that the club is moving in the right direction, while acknowledging that there is still a long way to go before we see the finished article.
Final Thought: I hope Inter's scouts have written the name of Paul-Jose M'Poku down on their list of ones to watch. The Belgian winger/striker terrorised Inter's defence with pace, trickery and an eye for a pass.