Sky – Mauro Icardi reassures the fans, Podolski & Palacio…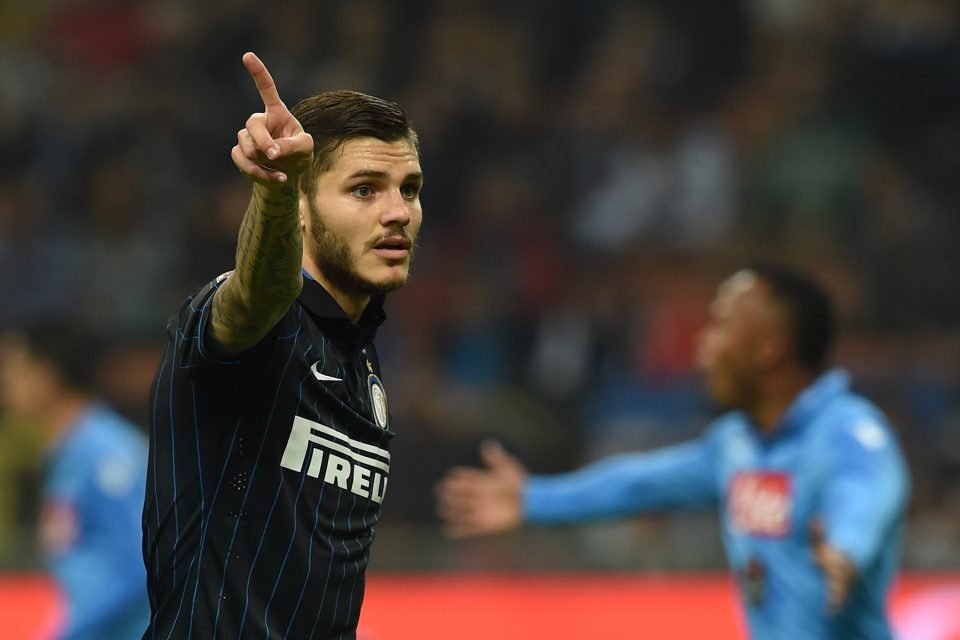 The positive impressions regarding Mauro Icardi's injury situation seem to last.
Sky reports that the Argentine striker concluded today's training session without any problems and bar any negative surprises, he will travel down to Naples for Sunday's fixture at the Stadio San Paolo.
Icardi himself reassured the supporters on his way out from Appiano Gentile that he's feeling good and should be able to play against Napoli. Sky reports further that Icardi will be joined up front by Podolski, with Palacio starting on the bench given the upcoming match against Wolfsburg this Thursday in the Europa League.