Sam Olsen – Mending Inter's midfield malaise.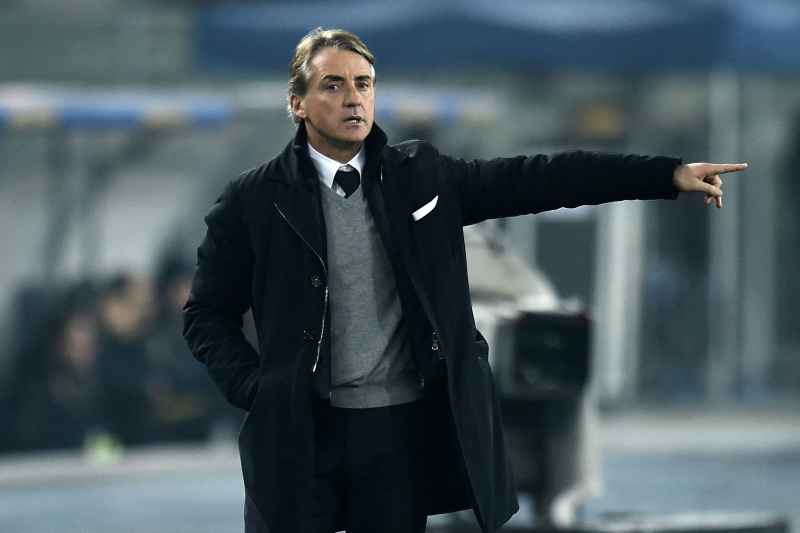 In his regular weekly column Inter fanatic Sam Olsen dives deep into the stories that matter to Inter's fans looking to keep the spirit of discussion alive and well on the pages of Sempreinter.com.
On paper a draw against a highflying Napoli in their own stadium seems like a pretty good result for an Inter side stuck in mid table. The result however, papers over some serious concerns ahead of a crucial fixture against a Wolfsburg side that only a few weeks ago massacred European highflyers Bayern Munich 4-1.
When you have a backline more akin to a fresh block of Swiss cheese it is easy to ignore the catalogue of issues this team must fix before they can be considered among the elite of European football again. The match against Napoli provided a clear example of these problems and it was only a combination of luck, wayward shooting and last ditch heroics that ensured Napoli were not out of sight before Inter had the chance to respond.
For its part the defence again appeared as if they had learned how to play from the first edition of the Idiots Guide to being a professional defender. The communication was often non existent, players were not picked up, runs were not tracked and men were seen repeatedly shooting out of the defensive line in the most haphazard manner, leaving gaps an American gas guzzler would comfortably plough through. None of this is new of course; in fact you could make a pretty good Youtube clip after every game just pulling out all the ridiculous things that the defence does.
To be fair one must give credit where credit is due. It is easy to hurl abuse at players when they perform like drunken 50 year olds on a pub team, but good deeds should also be recognised. I personally believe that the only reason we had a chance to come back the way we did was down to Andrea Rannochia, as tough as that is to say. I would normally be the first to criticize the captain for his many repeated shockers but against Napoli he pulled off some miraculous last ditch tackles and clearances that denied clear goal scoring opportunities. Instead it was Juan Jesus who appeared completely flummoxed by the trickery and movement of Napoli's forward. The first Napoli goal in particular was simply embarrassing.
Davide Santon, in the first half anyway, was not much better appearing completely baffled by young Mertens. The Belgian made the former Italian international look like a deer in the headlights of a M1 Abrams battle tank with his trickery and speed. Fortunately for young Davide his captain was on hand to save him on a number of occasions.
But I am not here to write once again about the frailty of the defence. The issue this week, and to be honest against Fiorentina last week, was the midfield. Mancini's tactical preference is for a high backline, holding possession and controlling the ball. Often this tactic can result in static football, the ball moving from side to side without much penetration because the opposition have so many men in behind. We have seen this quite often with Inter, primarily due to a lack of dribblers, a real Sneijder like attacking midfielder and fullbacks who can put in a cross. It is clear to see that Santon's impact has been more down to his ability to get to the byline, beat his man and get dangerous crosses into the box than anything he offers defensively.
The tactic leaves little space for forwards to operate in behind resulting in a paucity of touches for Icardi in the attacking areas, and requires the midfielders to make runs from the deep to try and disrupt the organised defensive patterns. The tactic also requires discipline as turnovers in the wrong part of the pitch can leave Inter wide open to counter attacks, something that Inter's sloppy midfield have been guilty of far too often.
Against Napoli Fredy Guarin had his worst game since the row with fans following the defeat at Sassuolo. The midfielder was charged with providing the forward impetus from the midfield trio but managed a pass completion of only 60%, losing the ball a whopping 18 times during the course of the match. The bulk of these misplaced passes were not even in the final third but inside Inter's half or just inside Napoli's. Each one of these gifted Napoli an opportunity to break. Anyone who has played in defence knows how dangerous and difficult to manage this situation is. Do you steep out of the line to engage the ball and try to slow down the opponents attack, giving time for the team to reassemble deeper but also potentially allowing the attacker to bypass you leaving even more space in behind? Do you stay in formation while backpedalling, closing down the space behind but facing several players running at you while you are not completely in control or organised? It is a horror situation and too often Inter's midfield has dropped the defence in it.
Guarin's midfield companions were also not completely without blame. Gary Medel, the midfield shield whose roll will generally be to recycle the ball sideways managed a 92% pass rate but was also responsible for a couple of shoddy passes deep inside Inter's half, while Marcelo Brozovic managed an 87% completion rate, again with a much more sideways outlook than Guarin but sent a couple of loose passes away that led to counter attacks.
But it was Guarin in particular who had a horror night with his pass accuracy. Is it any wonder that Santon struggled in the first half against Mertens when Guarin was guilty of turning the ball over so often allowing the tricky winger space to run at the Italian?
Against a Wolfsburg team high on confidence, speed, trickery and masters of the art of counter attack Inter simply cannot afford to be so sloppy with possession. In Kevin de Bryne they have one of the most explosive young players around. Add to that the direct threat of Andre Schurrle, the goal scoring form of Bas Dost, the threat out wide from Ricardo Rodriguez and the defensive steel of Luis Gustavo you have a team as capable as any of exposing Inter's weakest areas.
With this in mind one wonders whether Mancini might be pondering trying a different game plan at Wolfsburg's Volkswagen Arena. In their last match away against Augsburg, Wolfsburg suffered their first league defeat since the 22nd of November against Schalke. Augburgs' tactic against them was clear. Play five men in the midfield to close down the space, sit the backline deep to halt Wolfburg's dangerous counter attacking game, pack the central areas to force them wide and break when they send too many men forward and lose the ball in the wrong place.
Wolfsburg are not a possession side who will patiently pass the ball around to find an opening. They play aggressively and directly and will send balls forward. This gives them chances but also provides plenty of opportunity to counter.
Besides an obvious lack of real pace up front, Inter do have the players who can pull this strategy off. The midfield are capable of breaking forward with pace as well as sending probing balls in from the deep. Shaqiri is dangerous against backpedalling defences while everyone knows that if Icardi is given space around the box he will normally test the keeper.
It is up to Mancini to decide whether he wants to take the option of changing his tactical alignment and flooding the midfield or stick with the formation and tactics that he has put his faith in thus far. The one thing that is for certain is that should Wolfsburg be afforded the same opportunities as Napoli were Inter may find themselves out of the tie before they even arrive back in Italy.