Inter to play in Internationl Champions Cup 2015 in China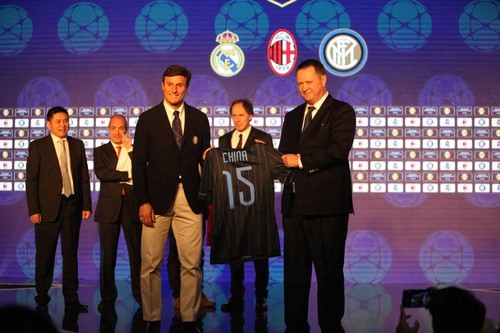 Inter's 2015 Summer tour plans were officially announced today and will see Inter play in the International Champions Cup China against AC Milan and Real Madrid in a three team group.
Inter will be returning to the country they first visited back in June 1978 when they became the first ever Italian team to visit China.
Inter will play AC Milan on Saturday 25 July at Longgang Stadium in Shenzhen in what will be the second ever derby played on Chinese soil.
Then on Monday 27 July Inter will face Real Madrid at Tianhe Stadium in Guangzhou.
Prior to the International Champions Cup, Inter will also play a friendly against Bayern Munich at Shanghai Stadium on Tuesday 21 July.
Source: inter.it