FCIN: Here is Inter 2015-16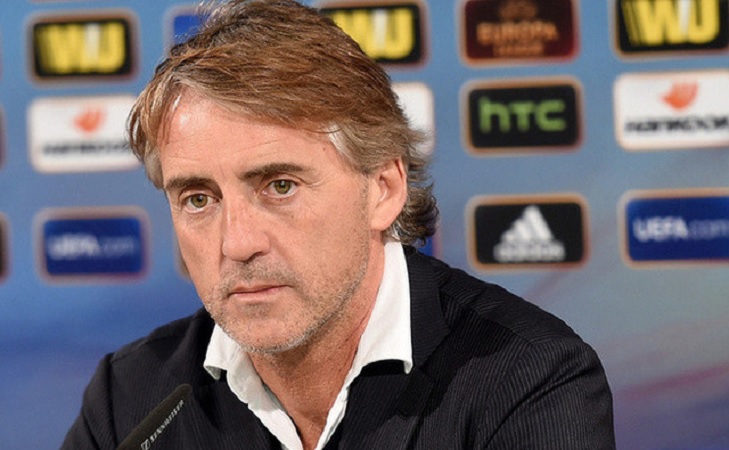 Inter are set to have a busy summer to say the least.  The Nerazzurri have endured a torrid campaign and missing out on a European place has become a reality.  Today, FcInternews.it gave us their prediction of what Inter will look like for the 2015-16 season under Roberto Mancini.  The formation will be a 4-2-3-1.
Goalkeepers: Inter's goalkeeping situation this summer will largely depend on if Samir Handanovic renews his contract with the club.  There is a will from both parties to renew, but Inter need to economically please the Slovenian.  The former Udinese goalkeeper has been linked with Roma and the possibility of playing in the Champions League could lure Handanovic away from Milan.  If Handanovic leaves, then Inter will look to sign a goalkeeper whose price is not high.  Petr Cech has been linked with Inter in recent weeks, and Jose Reina of Bayern Munich is another option.  Neto of Fiorentina seems set to join Juventus, but if the deal collapses, then Inter will be ready to pounce.
Defenders: It is pretty much certain that Roberto Mancini will play 4 at the back next season.  The fullbacks will likely be Danilo D'Ambrosio and Davide Santon.  The futures of Dodo, Nagatomo, and Juan Jesus are all uncertain.  Jonathan will leave at the end of the season when his contract expires.  Nemanja Vidic has been a solid performer in recent weeks and seems set to stay and Inter, and it is only a matter of time until Ranocchia renews his contract with the club.  Marco Andreolli has been frustrated with playing time this season, and could be out the door while Hugo Campagnaro's contract expires this summer.  In terms of defender's coming in, Jeison Murillo will arrive at the end of the season from Granada.  Inter's main targets for the defense are Aleksander Dragovic and Domagoj Vida of Dinamo Kiev.  Glen Johnson of Liverpool and Daniel Alves of Barcelona are players whose contracts expire this summer and will be available for free.  Ervin Zukanović of Chievo is a target for the left back position, but a name that has emerged recently is Felipe Luis.  The Chelsea player's price is high, and it is unlikely that Inter will bid for him.
Midfielders: Mancini is eyeing some big names for the midfield.  The player that has been linked the most with the Nerazzurri is Yaya Toure.  The Ivorian has a great relationship with Mancini, but bringing in Toure will be difficult for Inter to pull off.  The Manchester City player has fantastic technical skills, and is a beast physically.  Gary Medel will likely play alongside Toure next season.  Marcelo Brozovic could join the two in a potential three man midfield.  Mateo Kovacic is a possible player to depart Inter this summer.  The Croatian international's sale could give Inter the funds to spend on an attacker such as Paulo Dybala.  Barcelona remain the most interested in Kovacic.
Attackers: There are a lot of players that can fill the attacking positions in Mancini's 4-2-3-1.  Mauro Icardi seems set to stay at Inter.  The Argentine is very close to signing a contract extension.  After Inter's win against Roma yesterday, Icardi stated that he will be an Inter player come next season.  Inter will need to splash the cash and bring in top quality attackers.  Stevan Jovetic has been heavily linked with the Nerazzurri, and the Montenegro international wants out at Manchester City.  Pedro Rodriguez also is close to the exit door at Barcelona, and Inter are an option for the Spanish winger.  André Ayew of Olympique Marseille and Ezequiel Lavezzi of Paris Saint Germain are other possible solutions.  Ayew seems set to join Roma, making Lavezzi a more realistic target.  The dream partnership in attack remain to be Icardi-Dybala.  The Palermo star's price keeps increasing every day.  However, nothing is impossible.
Source: FcInternews.it