Headlines: Jovetic Contacts; Touré in, Kova out; & Moratti's birthday request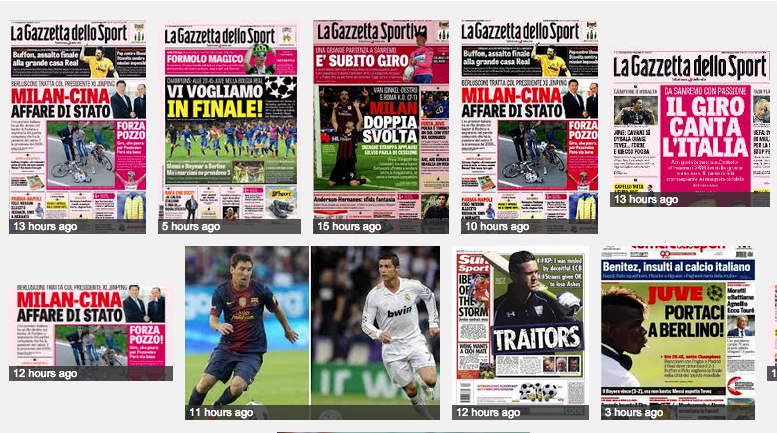 Here are the headlines from the major sports papers in Italy:
La Gazzetta dello Sport –  Inter, contacts for Jovetic. Touré in, Kovacic out.
Corriere dello Sport – Moratti: "We beat Agnelli". Here's Touré. The former president turns 70 on Saturday: "Gift? The three points."
Tuttosport – Yaya Toure says yes to Inter.
Lots to be optimistic about here, and possibly some cause for concern as well. Only time will tell in all cases.
What do you think about the headlines? Comment below and let us know!