Mancini: "Ranocchia needs to improve"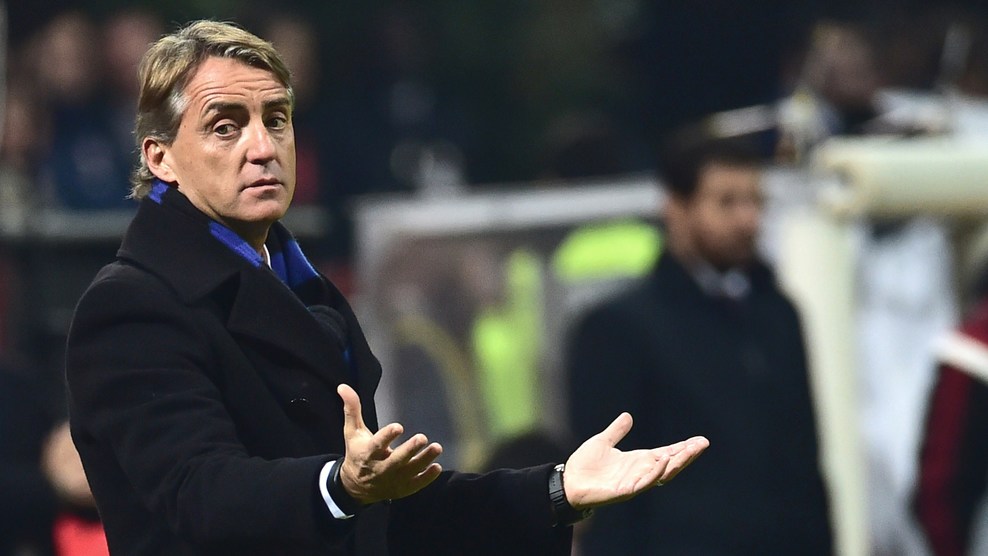 After Genoa-Inter Roberto Mancini was interviewed by Mediaset Premium and they discussed referee Tagliavento.
"He is not very lucky with us this year. Besides the penalty on Icardi there is a clear handball in the first half. But tonight we saw a great game and I am happy about that. The shots in the woodwork are typical of our season. I am pleased since many games, we are on the right track and we need to continue with this attitude. We are sad to say goodbye to Europe but it does not change our strategy for next season. These are good players and with the help of other good players they can become better yet. The team knows it has improved a lot but we need to limit our errors. Unfortunately the results are not in our favor and we will work hard to change this as well."
Mancini was then asked about Inter captain Ranocchia.
"Andrea has improved a lot, obviously when he plays higher up then he is in difficulty due to his characteristics. Now he will rest but in the 45 days of preparation he will work. He will have to improve, in pre-season he will sweat a lot and I am sure he will improve."
He then goes back to Tagliavento.
"What did I say to Tagliavento? That he was unlucky and that the behavior of the linesmen were not good."
About the coming transfer window:
"We need to find quality players that can take our younger players to the next level. Touré? He is a City player, the transfer window is odd. We will see.."
Source: Mediaset Premium