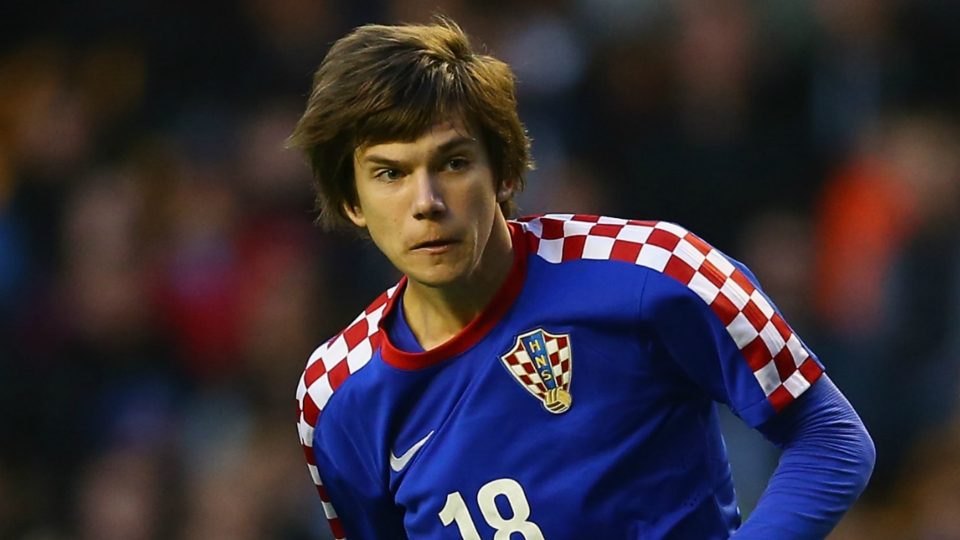 Gianluca Di Marzio clears the water on why Piero Ausilio met with the agent of Mateo Kovacic today.
It reportedly is not what most think it is about (a Liverpool transfer offer).
Inter want Dynamo Zagreb's Ante Coric, an 18 year-old midfielder with a huge potential. His agent, Mario Mamic spoke with Ausilio today. Kovacic and Coric share the same agent in Mamic, as do most current and former Dynamo players.
"The young Croatian renewed his contract recently with Dynamo Zagreb (until 2020) but Inter are trying seriously," said Di Marzio
He spoke on the rumors that the meeting was about a possible Kovacic transfer:
"Mancini's no. 10 on the table? No, not at all, although he was seen in the hotel."
Source: Gianluca Di Marzio
Author's note: As to why Kovacic was in the same hotel? I find it perfectly normal for a player to be meeting with his agent when they are in the same city. I am sure, however, that some word on Kovacic may have been had between Mamic and Ausilio, hopefully with a "yeah..NO" regarding a transfer away. Also, the "ic's", and Balkan's in general have done pretty well at Inter so far, so bring on Coric.
What do you make of the report?  Comment below!