Here's 3 Reasons why Inter should sign Perisic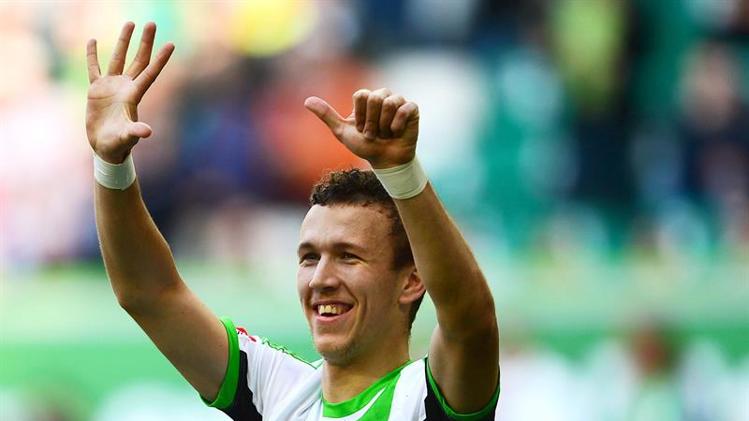 Ivan Perisic of Wolfsburg has been linked with a move to Inter for over a month now. With the nerazurri already securing the likes of Miranda, Murillo, and Kondogbia the club has shifted their focus to the attack with the Croatian being one of their main targets. According to Gazzetta Della Sport, Inter could close the deal around 15-16 million euros with bonuses, below are a few reasons why Perisic should be the main focus to reinforce the attack for the club.
It is no hidden secret by now that Inter desperately want to keep Kovacic and make him one of the building blocks of the club, with the recent signing of Brozovic and the possibility of Perisic coming this window could be a strategy used by the Inter management to make Kovacic feel more at home.
Perisic would be the perfect signing to fit into Mancini's 4-2-3-1 formation. After the failed attempt of adjusting Podolski, Perisic looks to be the next line to fill that void. Known for his hard work, burst of speed, and his eye for the attack Perisic could be the perfect player to compliment Shaqiri  on the opposite side and could perform an impressive attacking trio of Icardi, Perisic, Shaqiri.
For the price that the German club is asking for the Croatian, Inter could possibly get a bargain. If Inter want to return to the top 3 of the league and contend for the Champions League Inter needs to find good quality players that can help enhance the team into a winning side again. An example would be Juventus buying low on players like Vidal and Pogba who have transformed into world class players and have transformed Juventus into a top team gain within the league and the Champions League, maybe Perisic and other signings that Inter have completed could have the same impact.