Sam Olsen – Mancini puts his stamp on the squad but must back it up with results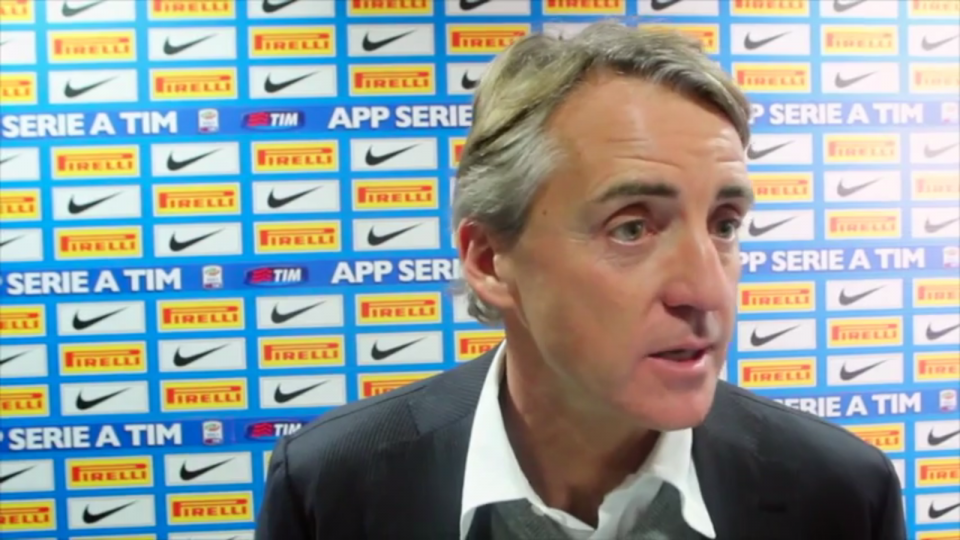 In his regular weekly column Inter fanatic Sam Olsen dives deep into the stories that matter to Inter's fans looking to keep the spirit of discussion alive and well on the pages of Sempreinter.com.
When Roberto Mancini took over from Walter Mazzari in the middle of last season one thing was clear. He was not particularly impressed with the squad. He was like a race car driver who bought a banged up old wreck from a man on the side of the street and was forced to carefully nurse it home before giving it a much needed overhaul. With the summer window slamming shut and Mancini in possession of a squad that is almost unrecognisable from that which started last season the pressure is on to show fans and the clubs hierarchy that the effort was worth it.
Inter's summer transfer window has taken on the impression of a juggler tossing a mass of balls in the air. Sporadically a few balls go out, a few different ones come in as the battle to get the right balance continues. The pattern has been the same across Europe as clubs fight to stay within Financial Fair Play regulations, improve their squads and remove players deemed unfit for service.
With the wealth of the Premier League preventing prices from decreasing and FFP meaning clubs have to get creative, the loan with an option, or forced purchase, after a certain period has been the modis operandi. The method allows clubs the flexibility to spread payments over several seasons plus assess the financial situation year to year. So a club like Inter, who aim to get into the Champions League, can buy players with this ambition and should they not succeed they simply do not take the option up or sell the player straight away for a similar fee to what he was bought for like Shaqiri.
For Inter the window was a lesson in productivity but belies the unsettled nature of this squad over the last several seasons. Mancini bought in a total of ten players who could be considered options for the first team squad while letting go of a host of players who were either first team squad regulars (Shaqiri, Kovacic, Hernanes, Kuzmanovic, Khrin, Andreolli, Campagnaro, Jonathan, Podolski, Obi), players loaned out last season (Taider, Alvarez, Silvestre, Schelotto, Botta) or youngsters (Bonazzoli, Crisetig, Duncan, Mbaye). Overall it was a major clearout and change instigated by Mancini, which both highlights the amount of dead weight being carried by the club and the need to free up as much money as possible for transfers.
With the late arrivals of Filipe Melo, Adem Ljajic and Alex Telles shortly before the closure of the transfer window Mancini seemingly got the squad he wanted. It is packed with power through the middle, a common trait of Mancini teams, and will be focussed on dominating the middle of the pitch through sheer strength while stretching the opposition through wide men and overlapping fullbacks. Perhaps the only major question is whether there is enough variation in the squad to offer options if plan 'A' doesn't work. Many of the squad's playing roster have similar qualities leaving perhaps only Ljajic, who although not defensively strong can trouble opposition with his direct running, and Guarin, who as everyone knows makes the simple seem impossible and the impossible seem simple, as players who can come in and bring something really different.
The focus is now on what Roberto Mancini can do with this squad. Already newspapers around Italy have proclaimed Inter one of the teams to watch, although many will remember similar things being said following both last seasons summer and January mercatos as Inter bought in such names as Shaqiri, M'Vila, Podolski, Osvaldo and Nemanja Vidic, only to see many of them struggle to make an impact in Serie A and the challenge flounder. History shows that teams which make wholesale changes season to season often struggle to make an impact as it takes time for players to understand the manager's wishes and to gel with their teammates. The big question is can Mancini get his team to play the way he wants quickly enough to keep the pace with the others and challenge for the top three?
Round of applause for Mr. Ausilio and team
Like many fans I sat around my computer screen enthralled by the constant stream of credible rumours coming forth on transfer deadline day. After what had already been a busy transfer window for the Nerazzurri I expected perhaps the Melo saga to come to an end, some sales and loans, and perhaps one more surprise signing, in all likelihood a horrible player who just happened to be available, if we were lucky. Instead we got what appeared to be a swift, accurate all points assault on several targets at several clubs. While stories erupted of goings on at Galatasaray over Melo, talks continued with Sampdoria over Eder, out of left field Hernanes was suddenly on the radar of Juventus, while Alex Telles, a player I had never seen linked with Inter became a credible inclusion in the Melo deal. As the afternoon progressed Perotti's name reappeared while Eder's faded before Adem Ljajic shot to the headlines as a credible option.
It was a fantastic blur of organised chaos as Inter's representatives moved from one target to another with a clear and distinct plan. Contrast this to events a few years back when Inter, floundering in the transfer market jumped on Rocchi, seemingly because he was available and there was no plan 'B', and the difference is marked. Despite the failure of a number of his previous signings Ausilio appears to have bought much needed organisation and efficiency to the Nerazzurri transfer department. Inter's team appear focussed and flexible enabling them to spread their energies to several options rather than placing all their eggs in one basket and being left to scramble blindly when that basket is locked up.
Final thought
With the Derby della Madonnina only two weeks away attention turns to potential formations for Mancini's new look team. During his first two matches he lined up in a conservative 4-3-1-2 with a focus on defensive solidarity. The team succeeded in winning the matches but struggled to create much going forward and looked somewhat lacklustre on the ball. With all the new players arriving will Mancini look to change things up?
Talk has been of a potential 4-2-3-1 but I personally believe he will opt for a fluid 4-3-3 with Handanovic, Santon, Miranda, Murillo Telles/Juan, Kondogbia, Brozovic, Melo/Medel, Jojo, Icardi and Perisic. This also gives Mancini the flexibility to switch to a 4-2-3-1 with Ljajic coming in for Brozovic if the match calls for it.
The match against a Milan side at a similar stage of rebuilding offers a good chance for fans to see where the side is really at after a couple of easier matches to start the season. It may also provide a glimpse via the team selection and formation as to where Mancini wants his team to get to.
Follow Sam on Twitter: