Inter vs Juventus: Who did the better business?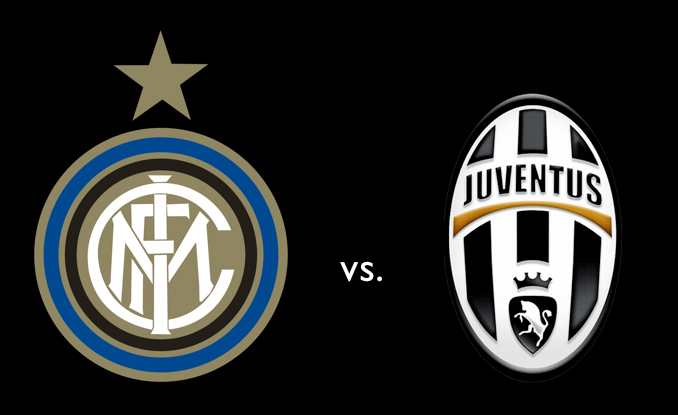 It was a summer of change for both Inter and Juventus. The Nerazzurri knew that smart investments and a change in personnel were needed to re-ignite the squad. On the other hand, Max Allegri and co. needed to begin a new cycle, which meant bringing in a host of young talent. Both Giuseppe Marotta and Piero Ausilio has a busy summer. Inter and Juve spent 82 and 122 million euros respectively during the summer transfer window. I will go over which team made the better moves, and how the new arrivals with affect the futures of these two massive clubs.
Inter: Arrivals
After finishing 8th last season, Erick Thohir knew that Inter had to change their approach. The summer began with a bang, as Inter beat their city rivals AC Milan to French star Geoffrey Kondogbia. The total transfer sum is believed to be around 35 million euros. Although this is a hefty sum, Kondogbia is a proven performer, and at only 22 years old, his potential is huge. The former Monaco man helped lead the French side to the Uefa Champions League quarter finals with some stellar performances. Soon after Inter secured the services of Joao Miranda to add to Jeison Murillo in defense. In total, Inter spent 24 million euros on their new center-back partnership, which is already starting to blossom. Miranda is a proven world-class center back, and was a major part of Atletico's title winning season only two years ago. Jeison Murillo was brought in from Granada, and won the 2015 Copa America Young Player of the Tournament. The Nerazzurri also brought in Martin Montoya from Barcelona. However, the Spaniard is currently finding it tough to settle in at Inter. There are reports stating that a return to Barca is on the cards.
Ausilio did not make any more moves until August, when Inter brought in Stevan Jovetic. The Montenegrin's stint at Manchester City was riddled with injuries. Now, at Inter, Jovetic is looking to play consistently and become an essential part of Mancini's plans. The Ivan Perisic saga seemed as if it was the soap-opera of the summer. After two months of interest, Inter finally signed Perisic in late August from Wolfsburg for nearly 19 million euros. The Croatian was an important part of Wolfsburg's plans, but the lure of Inter proved to great. Perisic's speed, crossing, and versatility make him a player that Inter can rely on. Transfer deadline was the busiest day of the year for Inter regarding the mercato. In the space of 24 hours, the Nerazzurri signed Alex Telles, Felipe Melo, and Adem Ljajic. In the end, Inter completed their much awaited revamp of the squad.
Inter: Departures
Inter had to comply with UEFA's financial fair play regulations. This meant selling expendable players. Mancini's side sold big names such as Mateo Kovacic, Hernanes, and Xherdan Shaqiri. Although these two players are talented, Mancini opted for more physical and versatile players instead. Kovacic was sold to Real Madrid for 35 million euros, while Shaqiri joined Stoke City for 16 million euros. Hernanes was signed by rivals Juventus for 11 million euros on deadline day. Kovacic has great potential , but never performed consistently at Inter. Unfortunately for Shaqiri, Mancini lost faith in the Swiss star after only 6 months in Milan. Hernanes never reached the heights of his Lazio days at Inter, and a change of scenery was needed. Overall, Inter made necessary sales to help balance the books and pave the way for new arrivals.
Juventus: Arrivals
The earliest transfer saga that came to a close this summer was the case of Paulo Dybala. Juventus beat Inter to the Argentine super-talent, who swapped Palermo for Turin for 32 million euros plus bonuses. The Argentine followed Sami Khedira and Neto to Juve, as the German and Brazilian joined on free transfers from Real Madrid and Fiorentina respectively. After nearly winning a historical treble, Juventus did what Inter tried to do after winning the treble in 2010; rebuild the squad around talented young players. After bringing in 21 year old Paulo Dybala, Juve brought in Danielle Rugani (21) and Simone Zaza (24) in the early weeks of July. Mario Mandzukic, who costed 20 million euros, will bring experience Juventus's spent numerous weeks looking for a trequartista. Names such as Draxler and Gotze were linked with the club, but never arrived. However, Juventus brought in a fantastic left back in Alex Sandro for 26 million euros. The Brazilian's skill and versatility could help the Bianconeri shift from a 4 to 3 man back line easily.
Juan Cuadrado returned to Italy after a short stint at Chelsea. The Colombian is hungry to prove his doubters wrong in Turin. The Colombian is a fantastic player who posses incredible pace, flair, and skill. Juventus were very busy on deadline day. Marotta and co. brought in Hernanes from Inter for 11 million euros, and Mario Lemina from Marseille for a loan with an obligatory purchase option of 10 million euros. The Brazilian needed a change in scenery after an inconsistent short spell at Inter, while Lemina is a fine young French midfielder. Overall, Juve made a host of acquisitions to build for a better future.
Juventus: Departures
Juventus were very smart when it came to selling players at the right time, but I'll get to that later. Juve lost some world-class players such as Arturo Vidal (40 million euros sale to Bayern Munich), Carlos Tevez and Andrea Pirlo. These 3 players were instrumental in Juventus's domestic double campaign last year, and overall dominance in Italy over the last 4 years. The Old Lady also sold Kingsley Coman to Bayern for 27 million euros. The French youngster has potential, but it yet to prove himself at the top level. Fernando Llorente returned to Spain with Sevilla, while Angelo Ogbonna was sold to West Ham United for a fee of 10 million euros. Overall Juve gained a lot of money from the players that they sold.
Who did the better business?
It is fair to say that both sides did good business this summer. Inter have improved drastically, while Juve are building one of the best young cores in Europe. Other than Kondogbia, Inter brought in experience players, over the age of 24, that can get the job done. Juve sold players who are at their peak, such as Vidal and Tevez, to bring in younger talent.
I like to relate Juve's situation to Inter's after Mourinho helped the Nerazzurri win the famous treble in 2010. At the end of the season, the whole squad had just reached their peek, and a decline if form and results in the following years was inevitable because the squad aged. Although hindsight is 20-20, Inter should has sold their treble heroes for large sums to bring in the best young talent across Europe. Juve sold some of their core players to bring in rising stars with great potential. Some Juventus players under the age of 24 are: Paul Pogba, Danielle Rugani, Paulo Dybala, Alvaro Morata, Mario Lemina and Stefano Sturaro. Juve also have experienced leaders such as Claudio Marchisio and Gianluigi Buffon still in the squad to help the new-comers.
On the other hand, Inter made some great moves. Geoffrey Kondogbia is destined to be one of the world's best midfielders in the coming years, while much needed experience was brought in the solidify the defense. Roberto Mancini and Erick Thohir understand that Inter need to qualify for the Champions League this season. Thohir gave Mancini what he wanted, which was player's who are physically, mentally, and technically strong. The team is very skillfull, and must work together to get Inter back to where they belong.
Overall, I think that Juventus and Inter were 1st and 2nd respectively when it came to which Serie A clubs had the best summer transfer window. Juve may be struggling at the moment, but when the youngsters and experienced stars begin to gel, Allegri's side will be a powerhouse. Juventus did what they had to, and did it well. Inter were able to make a profit this summer, which is very impressive. The Nerazzurri brought in fantastic players with good experience. However in the end, it will have to go down to who gets the job done on a Sunday.