Mancini press conference ahead of Bologna vs Inter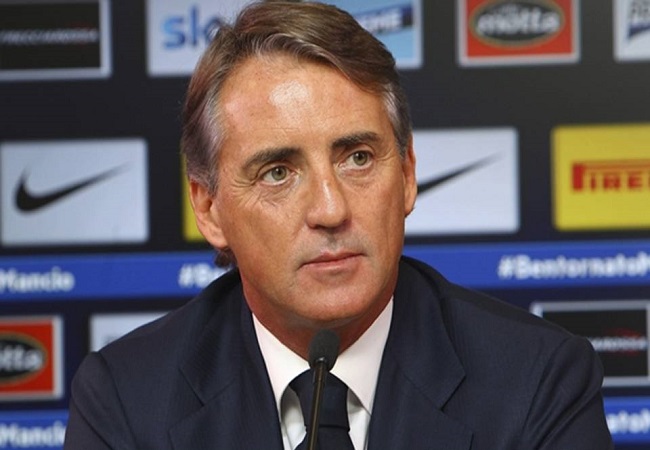 Roberto Mancini has been speaking to the media today in his pre match press conference ahead of Inter's trip to face Bologna at the Stadio Renato Dall'Ara on Tuesday 27 October 2015 (kick off 20:45 CET).
Mancini starts by analysing the current Serie A standings:
"We knew that Roma, Napoli and Lazio always do well and would be back up the top of the table soon enough. We need to try and stay up there. Our goal is to remain in those first positions, nothing serious has happened, there are five sides separated by two points. We need time to find the right formula for the side."
Mancini then spoke on a number of questions about the form of Mauro Icardi:
"When I was struggling to score I always preferred to keep playing. Strikers need to keep calm and try to be useful in other areas, such as dropping back to be closer to the team and focusing on movement. Hard work pays off and the goal will come. One year Hernan Crespo had only scored four goals for Lazio by January, but then scored 21. I'm sure Mauro will rediscover his form in front of goal."
Icardi's understanding with Jovetic:
"Stevan's a different type of player to Mauro. The two of them need to look for each other and work for each other a lot more. At times a team can play badly, but if the two forwards are looking to seek each other out and work hard then they can create chances on their own."
Satisfaction at the defensive side of the team:
"Apart from the Fiorentina game, we've conceded three goals in eight matches, so the solidity is there. Our problems come when we're missing one centre half and then another one is suspended. If we play with two central midfielders we'll need our wingers to pitch in defensively."
Guarin and Melo are one booking away from suspension ahead of the game against Roma at the weekend:
"There's always a risk when players are on a booking and sooner or later they're going to pick up a suspension. If we play like we did in the second half against Palermo we'll do well no matter who plays. Kondogbia can play in either a two man or three man midfield, alongside whoever."
Will you be rotating the team?
"I'm not sure if Biabiany has 60-65 minutes in him. He can't play at 100% for the whole match but he's an important player for us. Medel, Ranocchia and Juan Jesus are the three options to come in for Murillo. Ljajic is doing well, he's quick, has a good shot on him, knows where the goal is and can give us a hand. Palacio is available."
Finally the trip to Bologna will be special for Mancini as he played in the youth academy there:
"Bologna means a lot to me on a professional level. It won't be an easy match, but if we play the way we did in the second half against Palermo we'll have a good chance of winning."
Source: inter.it