Mancini press conference ahead of Inter vs Roma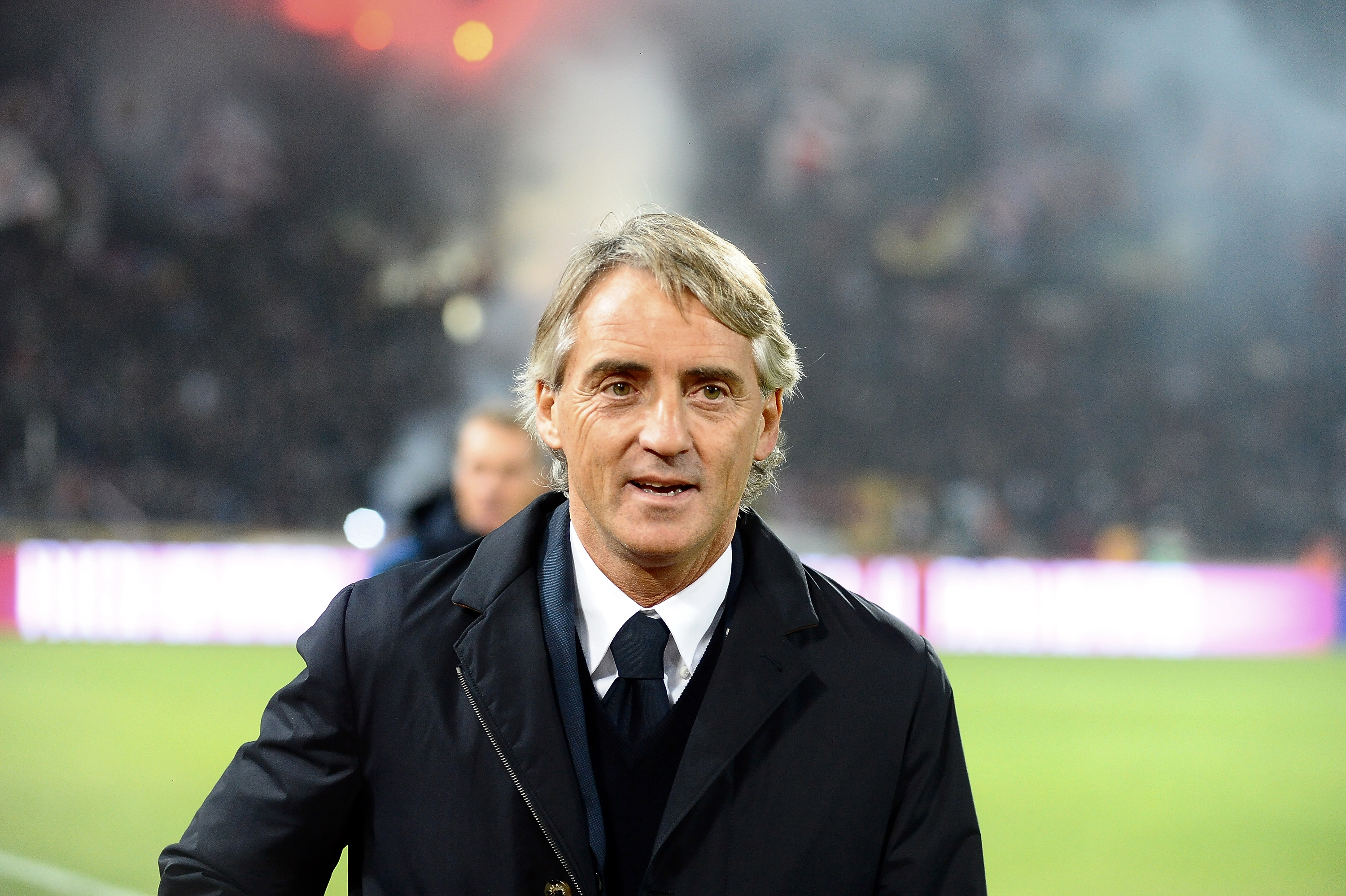 Inter coach Roberto Mancini has been speaking to the media today in his pre match press conference ahead of his side's top of the table clash with Roma at the San Siro on Saturday night (kick off 20:45 CET).
Is it too early to say that tomorrow a win will be decisive?
"I don't think it's decisive but it will be very important for both teams. The championship is very long and will be full of difficulties. We have a little more self-esteem, but we need to improve compared to Roma who have recovered from a difficult start. They are very strong and have played together for years with the same coach. Favourites? Roma and Napoli are more equipped"
This match can let you know where you can get to?
"It would give us knowledge that still is not 100%. It will be a beautiful and difficult match, but it's only the 11th match and can not be decisive. For both a victory would give great strength."
How do you rate the words of Icardi?
"He and Jovetic have played too little to know what they can do, they can have difficulties. Sometimes the players when the balls don't come have to go looking for them. Just a matter of time."
Any doubts you have in training?
"We have everything clear, the only doubt is between Samir and Berni (laughs). We will see in training."
You face a Roma side that likes to counter attack?
"Roma put you in trouble with Gervinho, Iago Falque, Salah, if you leave too much space then they can hurt teams."
Jovetic says that in the locker room you are thinking about the Scudetto. Will you ask the guys tomorrow?
"I can not ask for anything, it is automatic to concentrate to the maximum. This does not happen in other situations because you think you can handle it as we did in Bologna in the first half. Then the games are open to any incident."
Tomorrow you can not afford to have a bad first half?
"We don't do it on purpose, it happens. But in the end it is best to do well the recovery if you suffer first-half goals. But you have to do well for 95 minutes."
'Dare to fear', the slogan you like?
"Yes, it's Saturday night and people will come. If the stadium will be like in the derby or against Juventus it will be extraordinary. Fear of Roma? No, we are happy to play in a game so important between big clubs.
"
Tomorrow Brozovic instead of Kondogbia?
"Without Melo 3 midfielders play and one is on the bench. Medel will play."
Among the candidates for the title Inter seems to still have the mask. Is this the right match to remove it?
"I think so, Rome is the first in the standings. We could give the knowledge to be at the top around the league, this is our goal. Then we're going to Naples and within a month we will have faced the strongest teams. If we pass unscathed the situation could be pretty."
You said that you just win 1-0 playing badly, even tomorrow?
"In the end if you win you're happy and if you win you usually deserve it. Even when we won 1-0 we deserved it despite the strangeness of not being able to score. Luckily the defence holds up."
Why are you having so many difficulties scoring?
"A strange thing, like when a great striker does not score for many months. With the opportunities we have had, it certainly is strange. Not just three strikers to score, sometimes you do three goals with one striker."
If you had been a player and your companion had said you scored 3 goals getting 4 balls, how you'd take?
"Well, it is true, maybe he has received 5. I believe he meant that they need to get to know each other better with the other players. I also tended to make excuses, I was an attacker. Then one does not score for various reasons, I do not think he wanted to say special things. "
FcIN: Do you believe that tomorrow evening Inter, if you win, can compete for the Scudetto?
"At the beginning I said that Roma and Napoli are known well for years, this is the advantage. Inter can be there, but beating Roma is something more."
 FcIN: Santon and Juan will be confirmed?
"Let's see … We decide tomorrow morning, I can not tell a lie because then tomorrow I could change my mind."
Ljajic said he would like to play with Jovetic. You can get them to play together without excluding starters?
"Of course they can play, they did in Florence. If they hadn't picked up injuries we would have done it sooner. But someone has to stay out."
An opinion on Garcia?
"He did very well in a difficult environment, has built a team and always came up. This year is doing even better. He won in Lille where it is not easy, he is very suitable for a club as Roma."
A special player you like in Roma?
"Roma have so many good players, you have to be careful that Edin is one of the best in the world although he is marked as Mauro is. But he will make at least 15 goals because he has incredible qualities."
Last time, Ljajic said that depends on him. The Ulitmate game that gave directions?
"It went well, he was selfless in the action of the goal. He worked when we were down to ten."
Biabiany could start from the beginning?
"His only problem is that he lacks the 90 minutues in his legs, if you start a game can not make it to finish. If the bench has more chance. But could play from the beginning, is improving."
I hope that the referee whistles a bit 'less?
"The fouls in football there are sometimes to be done to run for only thus improves the speed of the game and the players stop simulating. And the only way to improve the speed of Italian football, after you go to Europe and referees whistle less. It is a way to improve the quality and speed in Italy ".
A thought to Diego Maradona's birthday: He was the greatest?
"I have his jersey from the game he played in Genoa. There are a lot of great players of those years, he was one of the greatest. Maybe the best of that era."
Source: FcInterNews.it