Exclusive – Grujic: "I dream to play for Inter, Stankovic is a legend"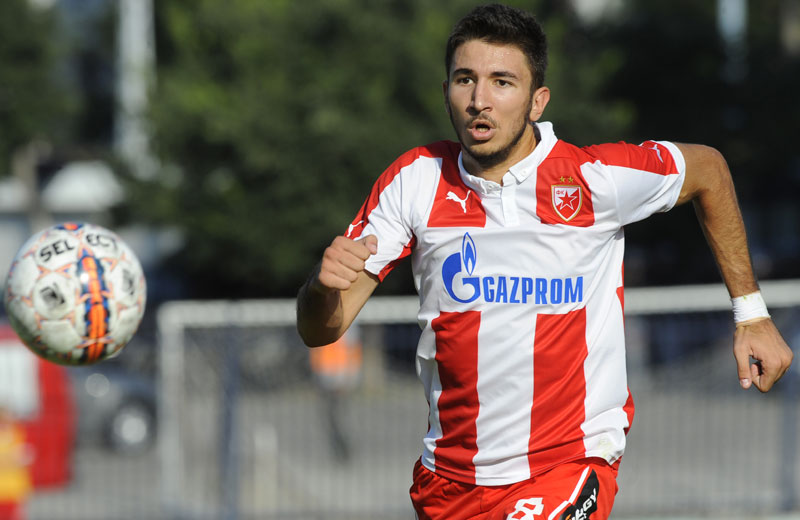 Marko Grujic, the 19 year old at Red Star Belgrade is one of the names being linked strongly to Inter in the January transfer window.
Italian media have dubbed him as the "new Pirlo" and rumours say he could sign for Inter in January and then be loaned out to another Italian team because of his non-EU status.
Our partners at FcInterNews got to know him better when they interviewed him.
What kind of child were you? Have you always wanted to be a footballer?
"Aren't you meant to ask me about Inter?"
I wanted to start lightly. So, what do you think about Inter? Is it true that in January you will go to Milan?
"Also here in Serbia the media say that. Inter is a top club, with many Balkan players so I would like to play there one day. But first I want to stay at Red Star and win the title."
What do you think about your compatriot and Inter club manager Stankovic? Did you talk with him?
"Deki is a living legend. I talked to him at the end of one match and he told me to continue on this road, to continue to play well and in the future we will see, he will follow me. For now I have to give my maximum in my next game, the under-21 match against Italy."
In Italy you are considered the 'new Pirlo', do you agree? Who do you think you are similar to?
"Sincerely I think I'm similar to Paul Pogba, my favourite player. Pirlo and Stankovic are great, but my skills are different because I think I'm a more offensive player."
Who are your favourite Italian team?
"I answer only Red Star (smiles)."
What do you think about Serie A?
"It's a great championship, with stadiums always full of supporters. Moreover a lot of my compatriots play there so it would be easier for me to adapt."
Do you speak any Italian?
"No, nothing. But if I'm going to sign I need to learn (smiles)."
Do you have any worries about leaving Serbia?
"No, Italy is near (another smile)."
Source: FcInterNews