Mancini press conference ahead of Inter vs Genoa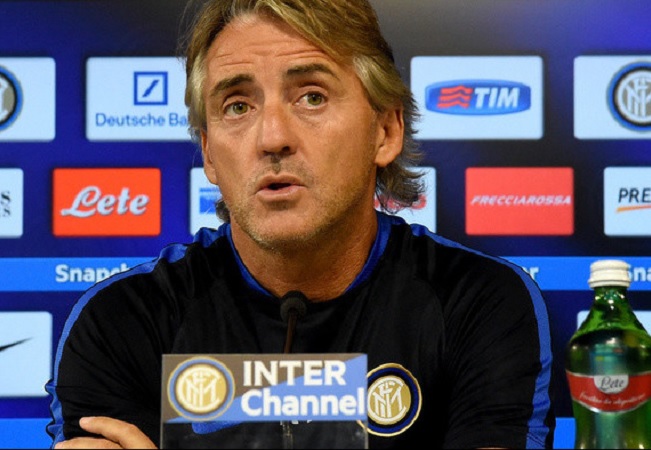 Roberto Mancini has been speaking to the media in his pre match press conference ahead of Inter's match against Genoa at the San Siro on Saturday 5 December (kick off 20:45 CET).
Are Inter stronger after the Napoli game?
"I would have preferred to have battled to a 1-0 win and come away with the three points. After the game in Naples, we know we can be successful. Despite going 2-0 down and being a man light, the team kept believing and wanted to find a way back into the match. We continued to play our football and created four or five good chances. Some defeats tell you a lot about your team and the opposition from a tactical perspective. There are a lot of positives to be drawn from a loss too."
Icardi's lean spell?
"The Napoli match was tough and we dropped deep for 15 to 20 minutes. Mauro was left a bit isolated and didn't have many chances. The team sat back because we conceded and then I had to make a change after we had a man sent off. Mauro will ultimately score the goals we need, his form is not a concern."
Formation changes and Inter's attacking play?
"Strikers definitely need the team, just as the team needs its strikers. You can't be at the other end of the pitch to one another. Top teams need all their players when defending and when you build the play you need the whole team to support the forwards."
How do you assess your title rivals with the halfway point in the season coming up?
"If we continue to produce what we've achieved so far, I'd more than take that. We've played all of the teams in the title race and haven't struggled. All of the matches have been very balanced. We want to go for the Scudetto and have a duty to because this is Inter. It's a very balanced title race with four or five sides very close to one another. Perhaps in the second half of the season the points total required to be champions will fall a touch. As for whether there are better teams than Inter, what I'll say is there are some good sides and then teams that play good football. It's very even."
Ljajic's good form?
"Ljajic has great ability in the final third and a terrific engine. He's able to help out those in defence and midfield and that's crucial for the team. He can do that because of his excellent stamina."
Finally, can you give us some names that will start tomorrow?
"Perisic trained yesterday and we'll see how he is today. Miranda, Murilllo, Handanovic, Felipe Melo and Jovetic will all start tomorrow."
Source: inter.it