Mancini: "We should've scored in the 1st half"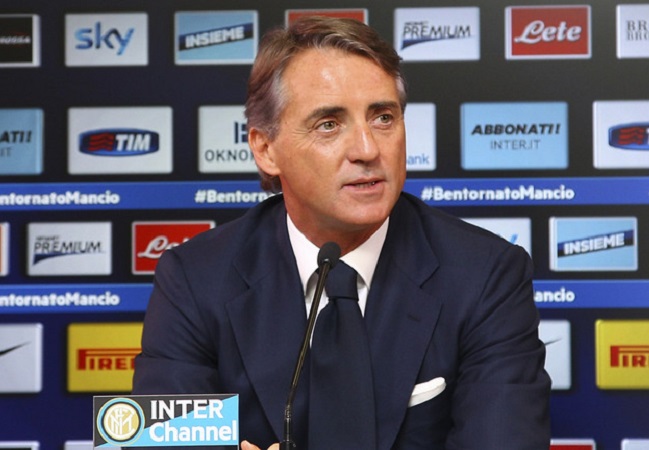 Eighth 1-0 win of the season for Inter. Roberto Mancini's men bounced back right away after the defeat at the san Paolo:
"It was important to restart right away after Napoli. It was a difficult game because we did not manage to score on any of the many chances created in the first half. Then Genoa is a team that can put you in trouble. The sending off? I don't want to talk about it because then they will write stupid stuff."
Mancini then talks about his players.
"Ljajic is doing well, like everyone. Mauro has not played 2 games out of 15, it is normal when you have five or six strikers. When they play, they all do what they have to do. Now we are top of the table, changing is good because it makes everyone understand that they are useful."
Mancio about his choice of formation:
"Up front I played the ones that don't give any point of reference, that move and create superiority. We should have closed the game in the first half, luckily we managed to do so in the second. I am sorry that the 2-0-goal that was regular was called off, it would have given us more calm. Today they all played well, Miranda, Murillo, Melo."
Mihajlovic said that Inter spent more money in summer and that Mancini has the advantage of having been longer at the team.
"No, Milan spent more. But that I work here since a longer time, that is true", says Mancini with a smile.
Source: Mediaset Premium