Analysis: Inter's Adem Ljajic leads Serie A in THIS stat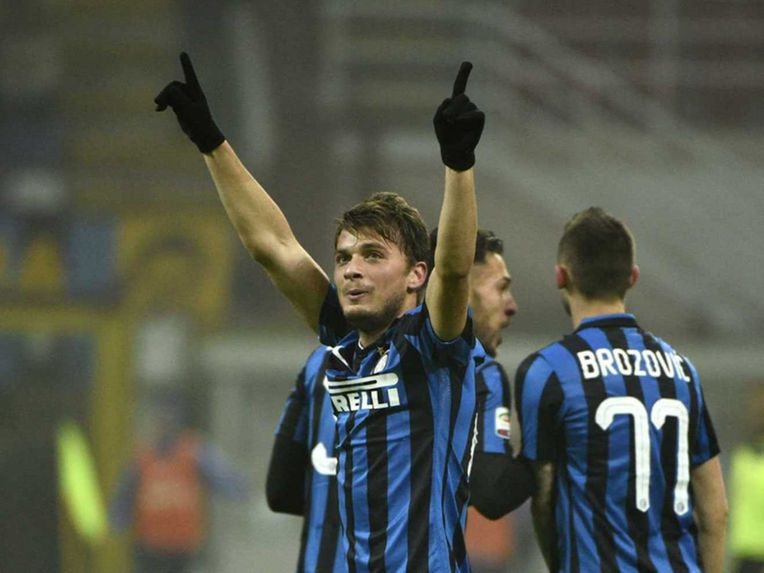 Adem Ljajic was acquired by Inter over the summer on a loan-to-buy deal from Roma, with an option to purchase for €11 million. Even with sparse appearances until more recently in the season, the Serbian attacker may have already convinced Inter management of exercising that option.
The former Roma attacker has impressed with the chances he has seen lately. Since joining Inter, he has played 533 minutes over nine appearances for an average of 59.2 minutes per appearance. But that has not held him back from making a very visibly creative mark on the pitch, scoring two goals and assisting three.
Creativity is the former Firenze-man's greatest threat, so it makes sense that Ljajic is the league leader in key passes per game. He averages 2.9 passes leading to goalscoring opportunities per appearance. So, 2.9 per 59.2 minutes. That is one every 20.5 playing minutes. At that rate (of course this is hypothetical) every 90 Ljajic minutes equates to 4.4 key passes this term. Whew. He is far and away the league leader in terms of key passes/total minutes.
His stat of key passes/total passes is amazing as well, at 8.47% or one per every 11.8 passes on average. Only Paulo Dybala (closest player to Ljajic in all these key passing stats) is better in the league in this regard averaging 8.69% key/total. I got curious, crunched the numbers, and found out that in terms of key passes/forwards passes, he is again, the league leader. His is an outrageous 19.2% of total forwards facing passes leading to a goalscoring opportunity, compared to Dybala's 16.5% average.
Something to note while we are comparing on this stat is that Dybala's total of chances created come vastly more from the wings, with only 38.7% coming from central areas. This is while 64.5% of Ljajic's key passes have come from the more congested central area of the attacking third. 92% of Ljajic's chances created were from short distance passes, to Dybala's 55%. The two have similar passing completion rates, at 84% for the Argentinian, and 85.5% for the Serbian. Also important, Dybala has played 945, to Ljajic's 533 minutes. Anyway, enough about that Juventino…
Adem is a master at opening up defenses, a real ace in the deck, and without pass-masters in midfield, he is vital for this Inter side. He is something we have sorely missed, and could just push Inter that extra kilometer to reaching the Scudetto.
*Statistics from squawka.com, whoscored.com, espnfc.com, and transfermarkt.com
What do you think of Ljajic? Do the numbers surprise you? Do you think he could be the key to unlocking Icardi? He does already have two assist for MI9… Comment below and let us know!