Mancini to Sky: "We ruined our Christmas"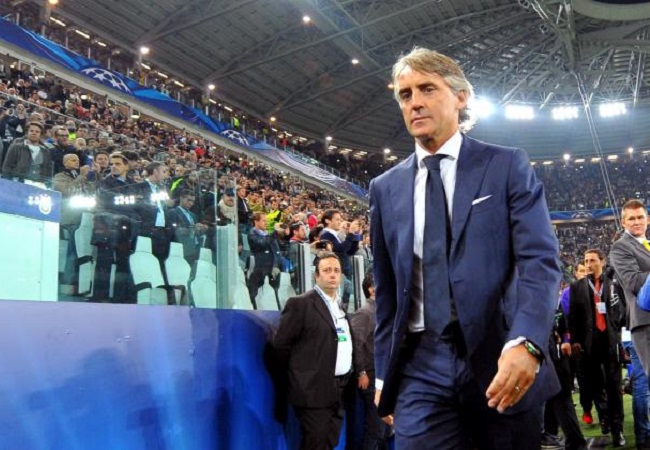 Roberto Mancini talked to Sky as well.
"Today we were "nutty", but you could still win the game considering Lazio did not do a lot to get the three points. We took ourselves back into the game, we held them there but then you can't commit these stupid mistakes and concede like we have in the last minutes. Concentration was lacking from the beginning, also on the first goal there was not concentration whatsoever. Playing bad can happen, but you need to be smart and not lose."
Do you still like Candreva after this game, or do you like him less?
"He is a good player, but that is a different discussion that has nothing to do with tonight."
How come you chose that starting formation?
"We thought we would play with two wingers, but we did not do it very often in the first half. In the second half Lazio did not do anything more, and we started well but we made the mistake at the penalty and Lazio won. But I do not have premeditated formations, it also depends on how things look during the week."
How to judge the bad performance by Felipe Melo?
"He committed a mistake and we lost. It can happen, up until this point he had not made any mistakes. You canät commit mistakes like the one on the penalty, you need to pay attention. He can't commit mistakes like that, neither can the others. We are regretful."
Brozovic can't play in the two man midfield?
"If we play with twi wingers and two strikers he will struggle. We are not able to have that balance, he is also prone to attack more. Maybe in time he will be able to play there. Guarin on the other hand works a bit better there, even though it is not his role. But he is more physical as well, Brozovic will certainly be able to do it in the future."
Was there a fear of being top of the league? A psychological backlash?
"We were not soft, but obviously not concentrated. We said it would be difficult, Lazio have good players that can score at any moment."
Who is the favorite for the scudetto?
"I think it will be a fight until the end with Fiorentina, Roma, Juventus and Napoli. Inter? Well, we are leading at the moment (smiles). Ruined Christmas? Well, so and so. We all ruined it a bit. Tomorrow it wil pass and at the beginning of the season we would have given anything to sign off on leading at this point. But seeing how things played out we ruined it for ourselves."
Playing during the Christmas vacation?
"Yes, I think that is good. Then maybe 5 or 6 days of rest in January."
Source: Sky Sport