CM – Atletico Madrid insists on Inter's forward Icardi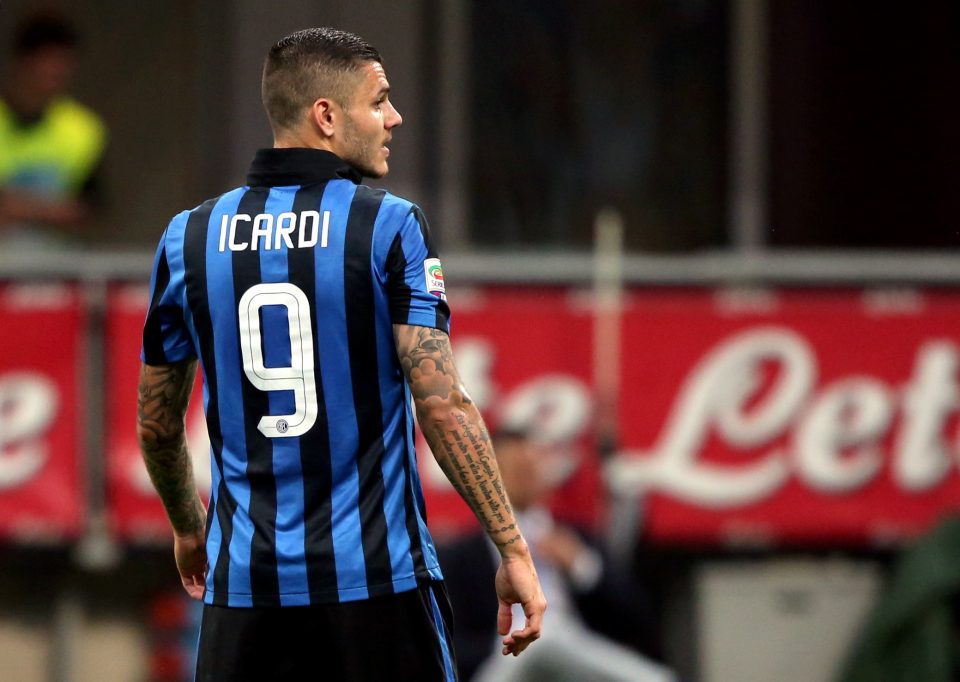 Mauro Icardi will not be sold in January. With this solid sentence, Inter wanted to clear up any misunderstanding over the assaults of Atlético Madrid for his best striker. Covered with a renewal of almost 4.5 million per season just last summer, awarded as captain, he acknowledged protagonist also view the big attention to the rights of image that there has been in negotiations for his contract. In short, the star Icardi version complete with a revival in the field in recent days after a slow start continues to go out of fashion in Spain.
Simeone would see perfectly Icardi as the center of the world in the attack of his Atletico Madrid, now more than ever an orphan of a number nine that does not betray the expectations as did Jackson Martinez. While they are distributed through broken contacts for Maurito in recent days in order to understand if Inter were willing to sit down and negotiate. But despite the insistence, the economic proposals and the will of Simeone, Inter's negation wall remains high.
First of all, the talk of the future will be touched by Icardi possibly only in the summer. But should not be taken for granted even his disposal, indeed: Inter are willing to talk only if they get good offers, the proposal would not expect as been for those 35 million made redundant by Kovacic. For Icardi, in the order of ideas of Inter, would be beyond the 40/45 million euro before sitting down at the table. Because since the insistent courtship of Atletico, Icardi has wished to reaffirm the happiness in stay as Inter's leader and the will to achieve the goal of returning to the Champions League. In that case, it will be tough to see him go. Atlético meanwhile has understood the lesson: Icardi now remains.
Source: Calciomercato.com