Stankovic: "Scudetto? Inter want it. The Premier League was important for Mancio."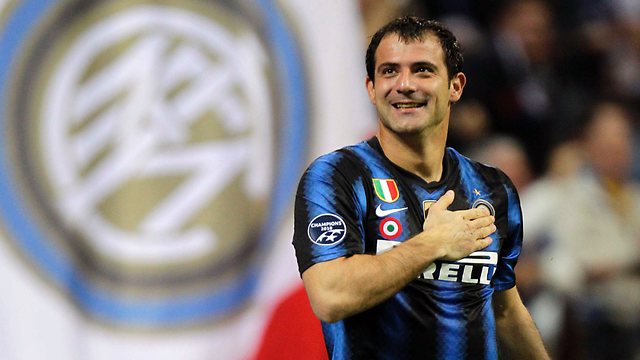 Speaking to the Serbian daily newspaper Sportske Novosti, Dejan Stankovic speaks about himself as well as Inter this season, of which he became club manager after many years at Inter spent as a player.
Nostalgia for the stadium and for the game? "It will always be there, but I'm lucky that I am still close to the pitch. I live with Inter, I'm in constant contact with with the players and I've found that balance that if I were to be in a different job I think I would lose". Stankovic then explained the difference between the role of club manager and manager: "This role allows me to work with the manager, I follow his work, and if necessary I intervene. I'm here to help Roberto Mancini as I was asked, but not I do not get involved with technical choices. It is an interesting job, it's not like that of a coach but it certainly offers very important prospects. The experience of being the second in command with Andrea Stramaccioni in Udine? It was a great experience, because I got to understand how football works off the field and it is a completely different world to what you see on the field, by the side of the field you see everything with new eyes. I am happy that I have worked as a coach in the Serie A and I am happy that I am with my great Inter".
Stankovic adds to the chorus of voices on the objective of the season: "We are aiming for Champions League, even with all of the changes made. The scudetto? We'll see, the championship is long and I think the race will be close until the final day. We have lost the last 2 games at home to Lazio and Sassuolo, things that can happen. But we are, want and can go all the way. We are a good team, excellent technically and rich in talent. And Mancini has invented something new. He is always changing the formation so that counters the opposing coach, but also because we are always close, we never know who will take the field. It surprises everyone".
Who is the team that you fear? "Always Juventus. I said this even when they had that ugly start to the season. They changed 4-5 players, but now they have strung together nine wins in a row and are now in front of us. I do not fear them but I respect Juventus. Fiorentina play good football with Paulo Sousa, but against Lazio they lost. Napoli have a new coach in Maurizio Sarri, they are doing great work, their game is great and they are effective at home and away, and now they are top of the league. If they get two more players in January they are title contenders. A championship like this could not be more interesting, with a mess of five teams seperated only by 4 points".
How is the relationship between Mancini and Stankovic? "We were teammates, and then he coached. Our collaboration has continued for years, our relationship is phenomenal. And Mancini has matured a lot as a coach, England did him well, and he has returned to Italy different. He had a different experience on that league, but now he has everything under control, he no longer fears surprises". Deki also spoke about the level of Italian football: "The times change, but the quality in performance remains. There was a period of crisis, but Inter won the Champions League, and then a few years later Juventus got to the final. I think that with this winter market and especially the summer market my words will be confirmed and Italian football will return to being known as a European elite. With Serbian football, with all due respect, there is no comparison. But I am optimistic for the future because Serbia has an inexhaustible reservoir of talent". Italian football however is not where Marko Grujic will go, as he was followed by Inter but instead will go to Liverpool: "I think he has done well to stay at Red Star until June; he is a great player, he can calmly close off his adventure in Serbia and then go to England. I myself signed with Lazio in March and stayed at Red Star until June".
Source: FCInterNews.it