Pre-Fiorentina press conference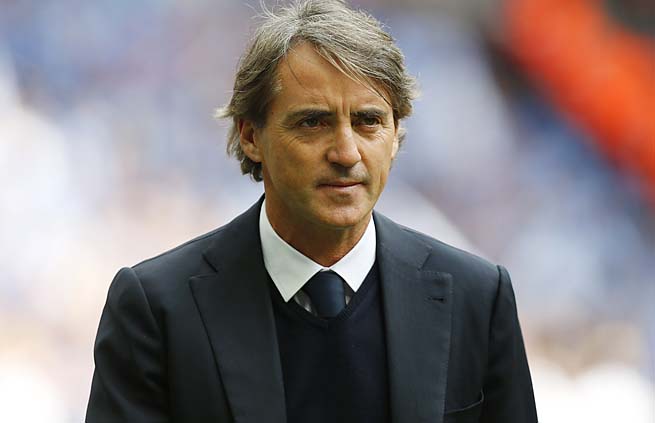 President Erick Thohir opened the press conference before the Fiorentina game:
"I had things to do on the other side of the world, but I have not missed a single thing regarding Inter. I am here to support the team, then there are a lot of talked about news but none of them are true. I always talk to Mancini, and the rumors about Moratti are also untrue. Tomorrow we want to do well in an important game. The Champions League is the goal, I am confident about the team and the coach. We will see each other again soon."
How important is Thohir's presence?
"Very, we are at a decisive phase in the season and he helps us. It will not be decisive tomorrow but it is very important."
What is the reason for this drop?
"The team is doing well and even though we drew 3-3 at Verona the team did well and deserved to win. I have a positive feeling about tomorrow, even though it will be difficult because they play well."
Are the meetings with the referees necessary?
"I was at lunch with the other coaches (said with a laugh). Should they actually give any effect then they are welcome to introduce them."
Is tomorrow the chance to restart once and for all?
"We do not need to start over, we have done well up until this point. The first half of the season we exceeded expectations. I always said that there were teams who were better than us, and that is the truth but I want to keep on fighting. Our goal to reach the Champions League remains. That does not change."
What do you expect to see tomorrow?
"Against Verona there was a lot of randomness, but we need to continue like this. We need to commit fewer errors, Fiorentina can make things difficult for us."
Roma are back in it, how do you see the Champions League race?
"At the moment there are three teams that fight for it, then we have Milan just 5 points behind."
Have you worked a lot on set pieces?
"Miranda will help us a lot, but we did not concede a single one for five moths. At Verona it was just a coincidence, the Brazilian will help us. We always work on that."
How many doubts do you have for tomorrow?
"No doubts. Allegri, Sarri, Paulo Sousa, Piolo, Donadoni, Gasperini and Delneri will play (laughs). Handanovic will play of course, but you knew that already. As for the rest of the formation.."
Could Perisic, Eder and Biabiany be decisive tomorrow?
"They can concede goals because they try impose their tactics. They also make a lot of changes, in many different ways."
You are said to be tired of Inter, can you comment on it?
"I do not read a lot, I can't deny things that are untrue. In England you have got the best league in the world so there tends to be comparisons."
Will you be staying at Inter next season?
"I will stay at Inter next season, unless they send me away!", says Mancini with a laugh.
Ljajic and Jovetic are former Fiorentina players, could they represent an advantage?
"They are excellent players who can make the difference. They need to be ready to play."
 
How is Icardi?
"He is ok, he just had a minor problem but nothing special."
What will change compared to the home game vs Fiorentina?
"That was a very strange game, I hope tomorrow will be different. We need to concede very little, they are doing great in the league. We will try to do well."
Is the fact that the other teams play in Europe an advantage? What do you think about that there will be no more talking about refs after the games?
"I hope that we are there until the end, we need to do well and take advantage of it. I have tried not to comment on anything, but the questions are always about the refs. Unfortunately journalists also share the blame, there is always something that leads to polemics."
Seems like there is a lot of pessimism around the team.
"We just need to focus on our selves and do well. We have great possibilities."
How come people tend to see the glass as half empty?
"That is not important."
Will you be playing the same players from here on? Did you expect a bigger impact from some?
"Changing a lot has not been easy, in the beginning it went great. Now we have paid for that, but the players have done everything necessary."
Do you need to do something different tomorrow, regarding the manner of affronting the game?
"We need to defend against Fiorentina and the attitude will be very important."
Source: Inter.it