CDS: Very bad arbitration by Mazzoleni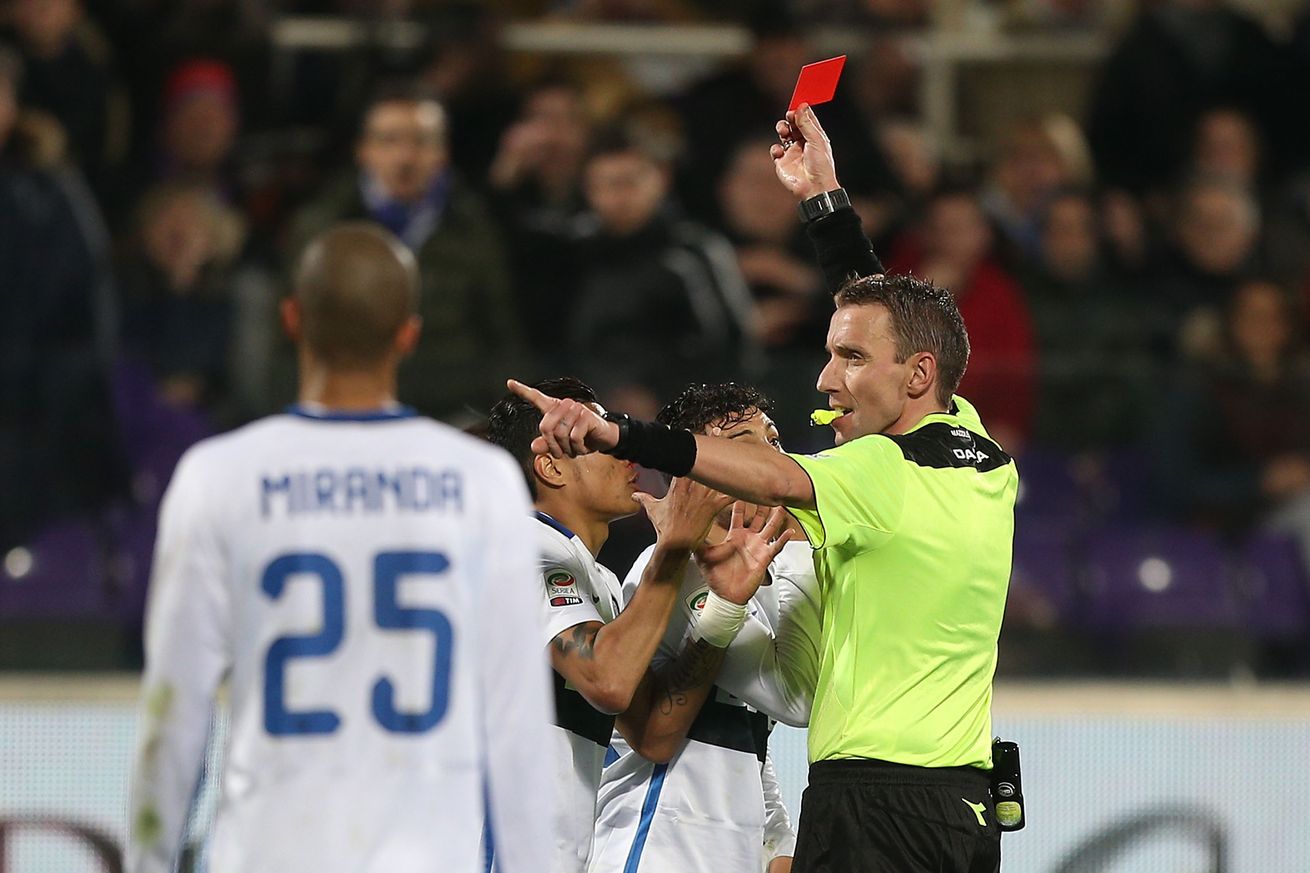 The knockout of Rizzoli has 'moved' Schio referee in Turin, with the result that in Florence went the bad Mazzoleni, author of a largely poor performance. Here are the cases of slow motion analyzed by Corriere dello Sport.
8 '- Gonzalo Rodriguez on Kondogbia: missing the yellow.
11 '- Telles holds Tello, yellow, but had not decided to handle?
22 '- In Bernardeschi-Miranda contact, Mazzoleni gives foul on defense, whistles contact with the purple left leg. Then Miranda loses balance, off balance, and ends up dropping Bernardeschi.
Second half
8 '- Kondogbia stomps his foot Tello: it was punishment.
15 '- Ok Borja Valero goal: to play on the Ilicic and still cross Murillo makes a play.
19 '- Missing a penalty to purple: Zarate cross, Telles (already warned by second yellow) has the right arm off.
28 '- Off elbow (elbow is not, you approach) of Kalinic about Murillo: orange ….
37 '- Telles of Bernardeschi, net ball, comes a sensational second yellow!
46 '- Ok Babacar goal (there are Kondogbia and Murillo)
50 '- Zarate takes for Murillo neck: red recommended by the linesman Passeri.
50 '- Storeroom Nagatomo who earns meters, Mazzoleni whistles and makes repeat: it had to reverse the throw.
51 '- Kondogbia claps referee: red (two days).
Source: CDS.