Ronaldo: "Moratti? Now he can finally feel more like a fan."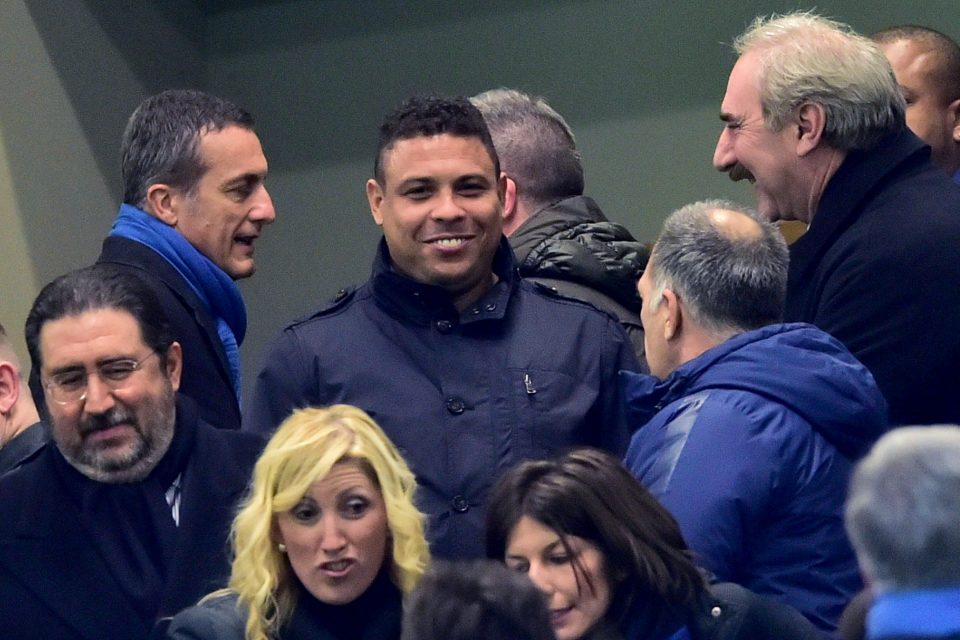 Even after all that has happened Ronaldo still has Inter in his heart. In an interview with La Gazzetta dello Sport he reveals how he now sees Moratti.
"Beyond the percentage he owns (of Inter), it seems to me that he finally feels more like a fan than an owner. And I say finally for him, in the sense that this is how he likes to live Inter."
What kind of Inter did he see against Sampdoria?
"From what little I had followed lately and from what I had been told, I expected a team that would be in much greater difficulty. Beyond the three goals they did not risk anything either, they won as a superior team. Even though it had become a difficult game and the team could feel too much pressure, Mancini did well to make them react in the right way."
Were you impressed by anyone?
"Four players above all; Miranda, Biabiany, Eder and Icardi. Miranda I knew off on the pitch, but after the game I spoke to him a bit and his personality impressed me. I think he is an important man in the dressing room. Biabiany reminds me of 'my' Moriero but a lot quicker. And said as a former striker, it seems to me that Eder is the ideal partner for Icardi who showed yesterday that he has few rivals for the feeling of the goal. Eder works a lot for him and for the team."
Source: la gazzetta dello sport