Maxwell: "I follow Inter, Mancini is doing ok."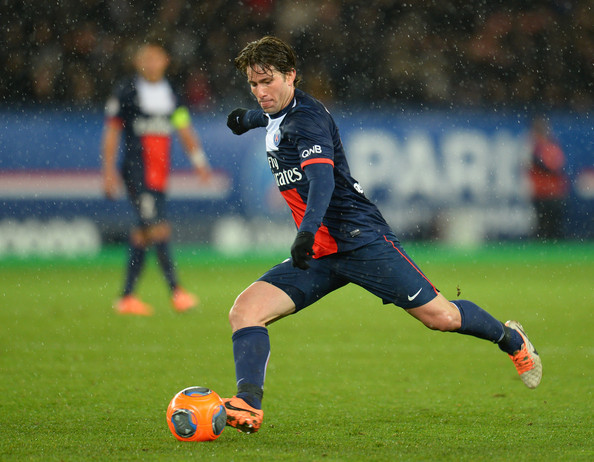 Maxwell reminiscing on his time at Inter and talks about his friendship with Zlatan Ibrahimovic in an interview with la Gazzetta dello Sport.
Do you still follow Serie A?
"A lot of PSG players have played there, we talk about it all the time and watch the games together. I mainly follow Inter. I think Mancini can do great things even though they are going through difficult times, which is not odd when you make so many changes in the squad."
The best player you have faced?
"Many. Starting from my idols Figo and Vieria, but also former teammates like Xavi and Iniesta. And obviously my friend Ibrahimovic. I'm sure I've forgotten many. If I have to choose one, I say Messi."
But that will surely make Ibrahimovic angry?
"He is also one of the best, but he agrees with me on Messi; he comes from another planet."
Your friendship is a bit surprising, you have very different personalities.
"At the end of the day we are not that different though, we believe in the same values. We got to know each other during a special time at Ajax, very young (not even 20 years old in 2001) and far away from home. We needed help and this allegiance was created without expecting anything in return. Then we have had the fortune to play a lot together, at Inter, at Barcelona, here in Paris, our families are very close and that reinforces the bond."
Ibra always scores a lot, but now he is a leader in the dressing room as well. Has he changed?
"He is the same; he has the same mentality as always, the will to give his all. But it is true, he has taken on the responsibility to bring the PSG project onwards. He has invested a lot in it."
Virtues and flaws of Ibrahimovic?
"Loyal, honest. Flaws..many (laughs). He is stubborn. When he gets something on his mind it is very hard to get him to change it."
You both have expiring contracts, will the Swede stay in Paris?
"He will have more choices than me. He will choose what is best for him and his family. But PSG should keep him close, for the strong image he has as well. It depends on him."
In other words, Raiola has his work cut out for him. How did you choose him?
"God put us together, us three. Then a friendship was born that goes beyond football. Mino is also stubborn, just like Ibrahimovic."
Source: la gazzetta dello sport