Mancini is alerted about NT call ups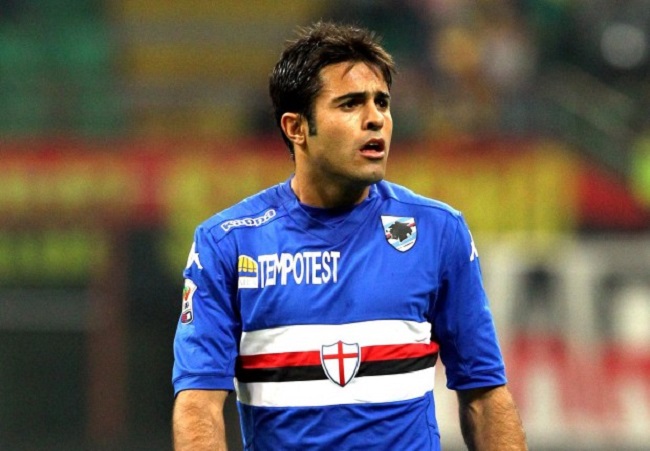 International call ups and anxiety is looking like two eternal partners at Inter. With Icardi and Kondogbia which presumably will again be available for the match against Torino (as well as Palacio, granted the disqualification),Roberto Mancini is hoping that everything goes well for those who will be away from Appiano Gentile to answer the call of their coach. They are ten items that they're going to play around the world, including friendlies and qualifiers to the next World Cup.
Ivan Perisic and Marcelo Brozovićare those who will come back first of all in Milan, she saw that Croatia will play the second friendly on 26 March. Even Eder and Adem Ljajic will review the Pinetina with relatively quickly: both will play the last test with Italy and Serbia Tuesday 29. The same date applies to Yuto Nagatomo, but we will put a few more hours to go home given the distance from Japan.
To understand the situation with regard to Stevan Jovetic: the number 10 Inter has returned from a calf problem that caused him to miss the last challenges, but the Montenegrin coach summoned him and revealed that could send him to the field in the test with Belarus ( Tuesday 29).
The thoughts, then, are all for the South Americans. Jeison Murillo will close on March 29 in a decent time (Italian 22:30), while João Miranda and Gary Medel compete Paraguay and Venezuela in the night between Tuesday 29 and Wednesday 30. This means that – if all goes as it should – will land in Italy at the latest Thursday. Little margin, therefore, to prepare for the match against Torino to Sunday, April 3 at 20:45: Mancini will have to think carefully about their use by holders, although it is almost impossible to think of giving up the two pillars as the Brazilian and Chilean.
Call with the Under-21 Albania, finally, for Rey Manaj, dispensed by De Biasi just to grant visas to the National Youth delicate commitments with Greece and Hungary.
Here's the full schedule:
– Eder
Thursday 24 (20.45) – Italy-Spain
Tuesday 29 (20:45) – Germany-Italy
– Ljajic
Wednesday 23 (20:45) – Poland-Serbia
Tuesday 29 (18.00) – Estonia-Serbia
– Perisic and Brozovic
Wednesday 23 (18:00) – Croatia-Israel
Saturday 26 (18:00) – Hungary-Croatia
– Jovetic
Thursday 24 (19.00) – Greece-Montenegro
Tuesday 29 (18.00) – Montenegro-Belarus
– Nagatomo
Thursday 24 (11.30) – Japan-Afghanistan
Tuesday 29 (12.30) – Japan-Syria
– Miranda
Saturday 26 (1:45 hours) – Brazil-Uruguay
Wednesday 30 (1:45 hours) – Paraguay-Brazil
– Murillo
Thursday 24 (21.00) – Bolivia-Colombia
Tuesday 29 (22.30) – Colombia-Ecuador
– Medel
Friday 25th (00.30) – Chile-Argentina
Wednesday 30 (1:30) – Venezuela-Chile
– Manaj
Thursday 24 (18.00) – Albania U21-Greece U21
Monday 28 (20.00) – Albania-U21 Hungary U21
Source: FCInternews.it