Icardi: "I'm happy to stay here, to be the captain, forward and scorer. Mancini is different from Mazzari"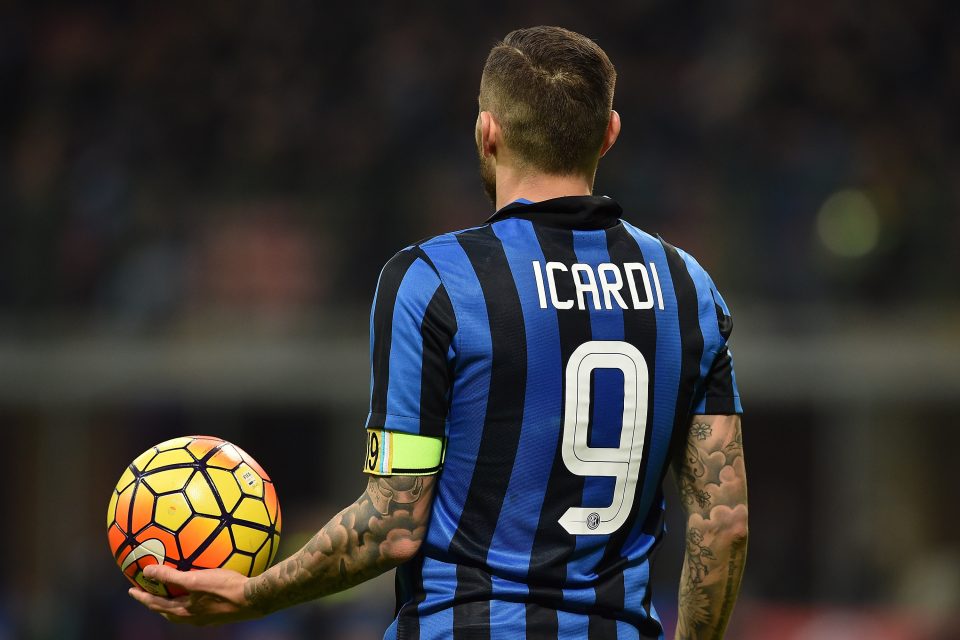 Mauro Icardi in an exclusive interview with the Corriere della Sera.
"Every year they say that I will leave, and it's always the same story. The club has done a great job of bringing in great players. At the start we were winning 1-0 but we were there, and then in January we had a drop, but the team grows. And then where do you want me to go? I'm happy to stay here, to be the captain, forward and scorer. Of course I want to win, but I want to do that here as many have done before me." The words were sharp and shadowless from Inter captain.
What do you ask of Inter next season?
"I hope that next year the team becomes even more competitive. The objective of Inter can never be partial, only the maximum: to win the scudetto and return to the Champions League. And I want to win here, as soon as possible."
Mancini and Mazzarri, the differences?
"Mancini does not ever scream. He is a coach that sees everyday with the eyes of a player: he has not forgotten what it was like. I understand. Mazzarri had been more of a classic coach and got angry a lot more."
At 22 years old you're the captain of Inter. How do you do when you go up against players who are 10 years older than you?
"I left home at 13 years old and I was alone in Barcelona. I've always chosen to accompany myself with the greatest. All of this has made me mature. This Inter is a group of good guys, I have no need to be badly behaved. I have never listened to comrades who shout at me on the field, I just get nervous. It's more effective when they speak well and calmly. So I do, I take you aside and speak to you. And then it counts as to who you are and what you've done. The others watch you, the example is worth more than the words."
At your age, you've already married Wanda, you're raising her three children and have another with her. Do you think you have done evrything a little too soon?
"Wanda has changed my life. She is one of the most renowned Argentine women, but she helps me to be a father and a football player, to remain concentrated on my career. As a boy I did everthing that I wanted, I had fun and removed all whims when I was at Barcelona. Then I decided to change my way of life, I met her and everything was different. I like my family life, I'm more calm, it makes me stronger on the field."
It wasn't a great start, and then you started scoring goals. Were you given an objective?
"I have always scored goals, I am a forward. Twenty goals? This year I am already on 14 and I had an early injury that affected me. Last year I scored 22, in short I always score."
Forwards tend to dive, but you have never picked up a card for simulation.
"At time they pull my shirt, I don't fall and they don't give me a penalty even if there is. This does not help the referee, I do not draw in deception but I do not even show a foul. I do not like falling to try and get something. Against us Belotti of Torino was clever: he realized that the ball had already escaped , but noted the attempt of Nagatomo to tackle and so he dived. I do not know how to do that."
Source:FCInternews.it