Ausilio: "Icardi not for sale regardless of the figures"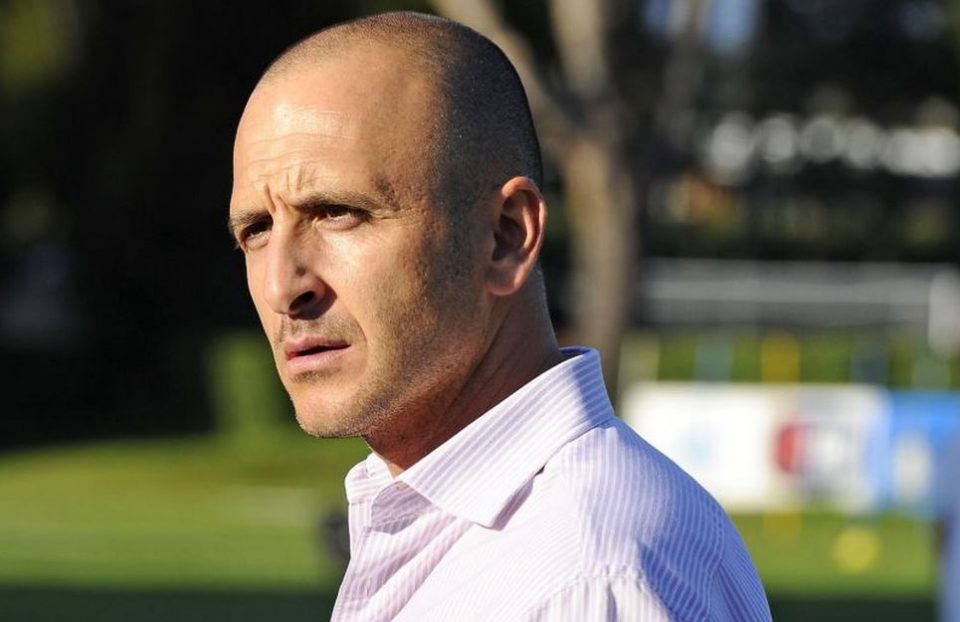 Inter sporting director Piero Ausilio has been speaking about the Nerazzurri's movement on the transfer market and in particular the future of Mauro Icardi, when surrounded by journalists at Malpensa Airport on his way to the United States where Inter are taking part in the ICC friendly tournament.
Here are his comments:
The offer for Icardi from Napoli, what's the situation?
"We have spoken, it seems that it is safe. Honestly we had contact with Napoli but Inter's position is very clear: it is not a question of figures, there is no negotiation. Inter hold Icardi as it holds many of the other great players of this team. Our idea is to strengthen Inter and strengthening means keeping Icardi and not ceding regardless of the figures. "
Is Icardi untouchable regardless of what offer Napoli gets to?
"We do not know what Napoli has to offer. They have been deprived of their center-forward because he had a clause, Icardi has a clause and Inter's will is very clear: Icardi remains at Inter. "
Will there be an adjustment of the player's contract?
"Meanwhile, between us and the player there is no problem, Icardi is working very well. Do not forget that he has is been at Inter a few years, has a relationship with us daily and was also entrusted with the captain's armband. That's an honour for him, as it was for players like Picchi, Facchetti and Zanetti. We have always been attentive to his needs, is not the first time that he renews his contract, when we did it was done because the time was right. I do not exclude anything but times today are not just for a renewal. Today there are other priorities: the field work. Later we will see, when there will not be all this media attention and we will deem more appropriate to talk about it. "
Mancini to resign?
"Of this I know little. I speak often with Mancini about football. His feelings I did not know, he is there with the president and from tomorrow I will also be involved. I am not anything special. With the mystery on the transfer market, talks with Icardi, some negotiations for some players. "
Will you do everything to keep him and change his mind?
"To me he does not appear to have other ideas, he is the coach and he still has a year's contract. I am part of this project as is he and we have to try to look to the good of Inter through work and reinforcements for the team. Do not forget that perhaps we were better before taking three players of international level: Banega, Ansaldi and Erkin. Inter have already done something differently from others."
When Suning took control, there has been talk of younger players. In addition to Candreva the fans are expecting. Gabriel Jesus has been nuanced and the fans do not hear any other names:
"There are no names, no planning. We have always taken young players, we have them in our youth. Every year we provide talent as Manaj, Gnoukouri or other guys to the first team. You can not expect to make in a month what others have done in years. We don't want to take years, but make a beautiful project continuing what was done with Moratti and Thohir. Inter are an important team and to bring it to the top of Italian football we have to suffer and in Europe soon too. "
Do you think winning the league only concerns Juventus?
"Well of course we are talking about a team that was already the strongest and has been further reinforced with very large players. I'm used to looking at our club. What interests me is what we have to do with Inter, it does not scare me that they have Higuain. We know that we must do something yet, but we have great team and someone else will come. "
Strides to Candreva?
"Let's not hide, there is a negotiation. Technically no one has ever denied the pleasure to have him at Inter. The problem is the economic distance that exists between the Lazio and us. An official negotiation, I also met with Lotito last night, let's see, if there are conditions … There is no disputing the technical aspect of Candreva."
Gabbiadini?
"Gabbiadini at this time is not within our programs."
Source: fcinter1908.it