De Boer: I can't wait for the championship to begin, I believe in my squad.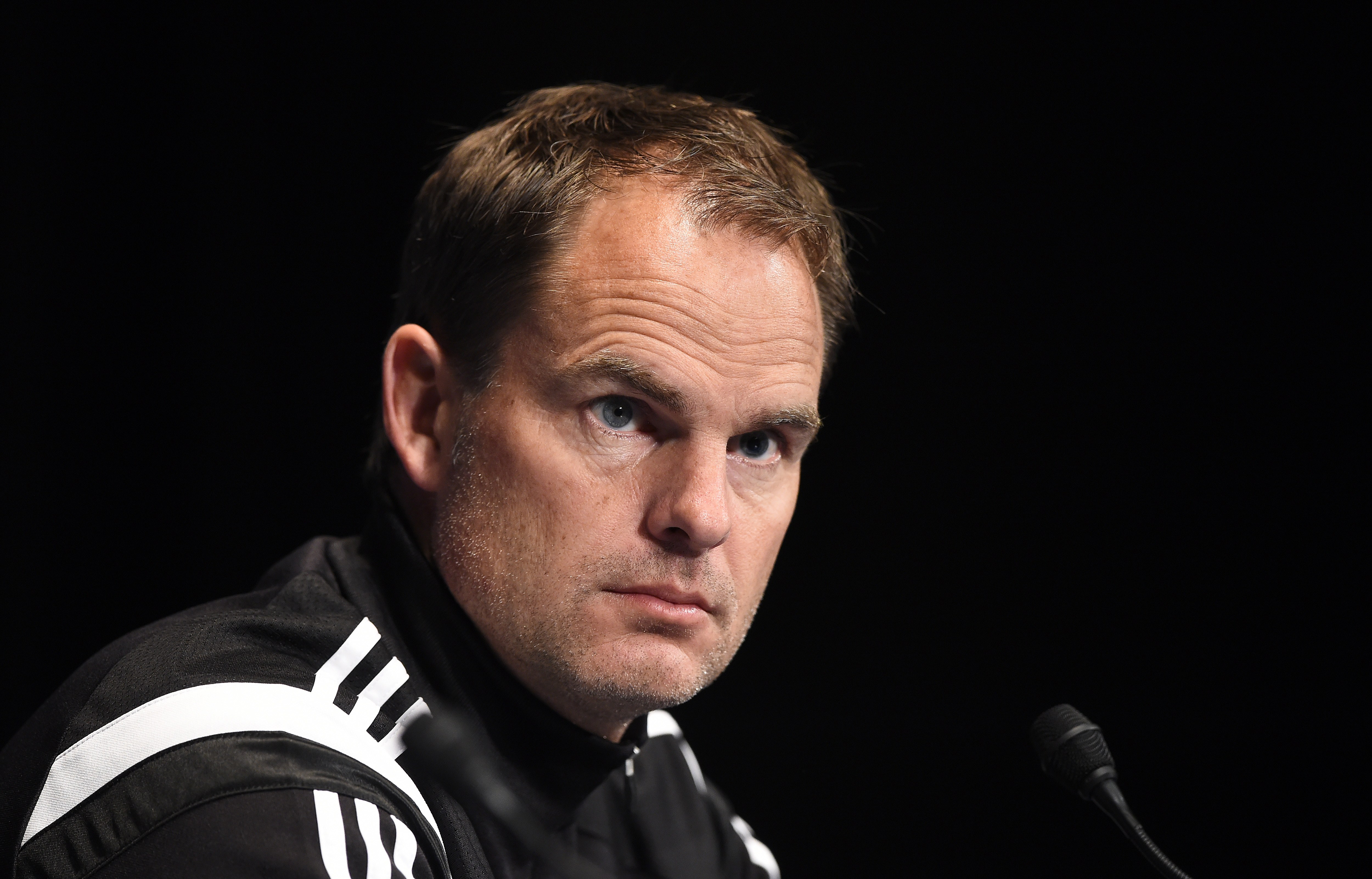 Frank de Boer held his first pre-match conference earlier today at Appiano Gentile, this is what he had to say:
What thoughts do you have on tomorrows game and how has the team responded to your first days of work?
"We have only played one friendly, therefore we haven't had much time. I believe the team is ready, no other thoughts. We are happy to start and face a team in an official match. I have the information I need about Chievo and now I just want to start the season."
What aspect are you most concerned about? The physical aspect?
"We have to believe in what we do and I am not concerned. Obviously I have had little time for tactical and physical work. We will see when the players acquire and implement my ideas."
What in particular gives you faith for the future?
"I want the team to play with full hearts, this is very important. The players have to fight in order to reach our goals, we will always try to dominate our opponent, this is our objective. I can't wait for everything to start and to walk out on the pitch tomorrow. I hope we will be able to play, we have excellent, prepared players."
The championship or the Champions League, what is Inters objective this year?
"We would like to win all the games and collect the maximum number of points. After a while we will see where we are in the ranking, always being realistic. It's impossible for us to know now where we will be, we will see. The last couple of seasons have been a bit strange and it is not easy to finish at the top  but we will do our best to reach the first three positions. We will see if it's the first, second or, third."
How do you get your players to adjust to your way of playing?
"Obviously in order to dominate the games we have to be prepared physically, we have to consider a lot of aspects. My group can follow my philosophy, but we have to be organised on the pitch also in the area of the opponent."
Is there a certain model of play you are thinking about?
"You can't talk about only one model and one point of reference to follow. It is true that the dutch way of playing has been fantastic, especially the way it has changed football in general, I would also like to take a look at other countries philosophy like England and Germany, incorporate what they can offer into my philosophy, I want to play a beautiful football but you also have to be realistic and understand the abilities of the team."
What kind of defense will you play with tomorrow? What do you think of Ranocchia?
"Ranocchia is an excellent player and I believe he can be very useful for us. We are talking about one of the best defensive talents in Italy, up until two years ago, and I am convinced that he can return at the highest levels again. He needs to trust his skills and I will help him."
Is the squad complete or is anything missing in certain areas?
"We will also have to consider the formation we will play with, maybe the midfield isn't complete yet. We will have to evaluate, and if necessary we will do something about it. Joao Mario and Sissoko could complete the group."
Are there any doubts about the formation? More than Eder or Candreva?
"We have excellent players and they are also professional. All of them can play and contribute to the team, they will get their chance, tomorrow or the next game. I have to make those decisions."
Have you had the opportunity to speak with any of the former coaches before this adventure, for example Mourinho?
"I haven't talked to Mourinho, but I have talked to Winter and Seedorf. They both told me about their experience from their time in Milano, but I have to think about myself, Inter wanted me and I have to bring success to the team through my work."
In what area does the team still have to improve?
"I am happy with what the players are doing right now, I believe in what they do and I have lot of faith in them"
Is Candreva fit to play 90′?
"If he will start tomorrow I don't think he can play the entire game. We have to be careful of how the players are physically, both the ones that start and the ones that enters as substitutes. I think he have 45 minutes. Also other players don't have the physical abilities right now to play 90 minutes, even Medel hasn't played every game and every minute."
What is the status of of Joao Mario? Do you think you can count on having Brozovic for this season?
"They both are fantastic players, but we have to wait and see what happens. It would be nice to have both of them at our disposition, we'll see the next couple of days. For now, we are focusing on the Championship. Mercato is not my area right now. We'll se if Joao Mario or another player arrives ."