Inter and Nike showing-off the third kit, set to debut on EL first game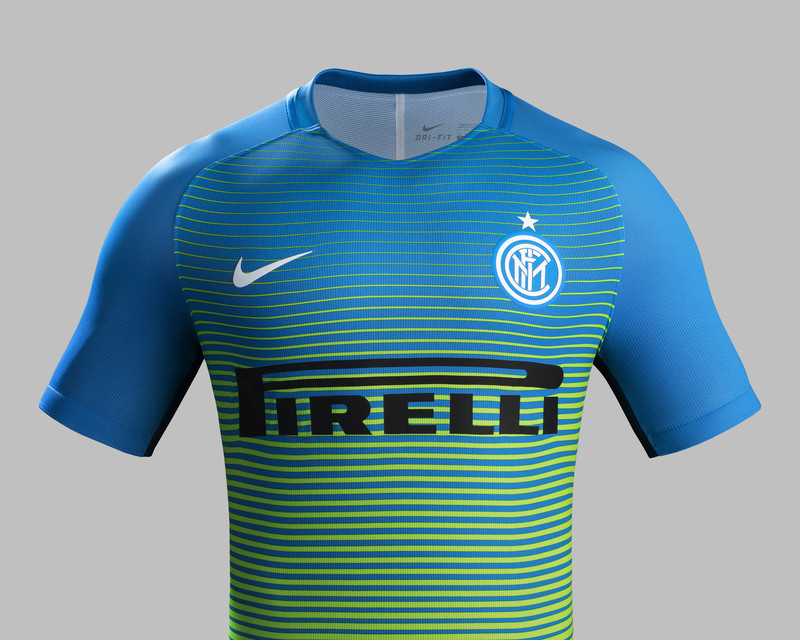 Just right after the dramatic win over Pescara Yesterday night, the nerazzurri are set to debut in their Europa League campaign all dressed- up.
Presented Today via social media, "la maglia" that the nerazzurri will be wearing it's designed in spark brilliant tone of blue and green, chosen by Nike will debut this Thursday, ahead of the home european debut against Hapoel Beer Sheva.
One of the main feature of the kit it's the horizontal line path, here formed by active blue and vitamin green, which will be sparkle under the lights of the night games, here and there around Europe.
Source: inter.it/