It's ICARDINTER more than ever, with 50 goals and a biography out soon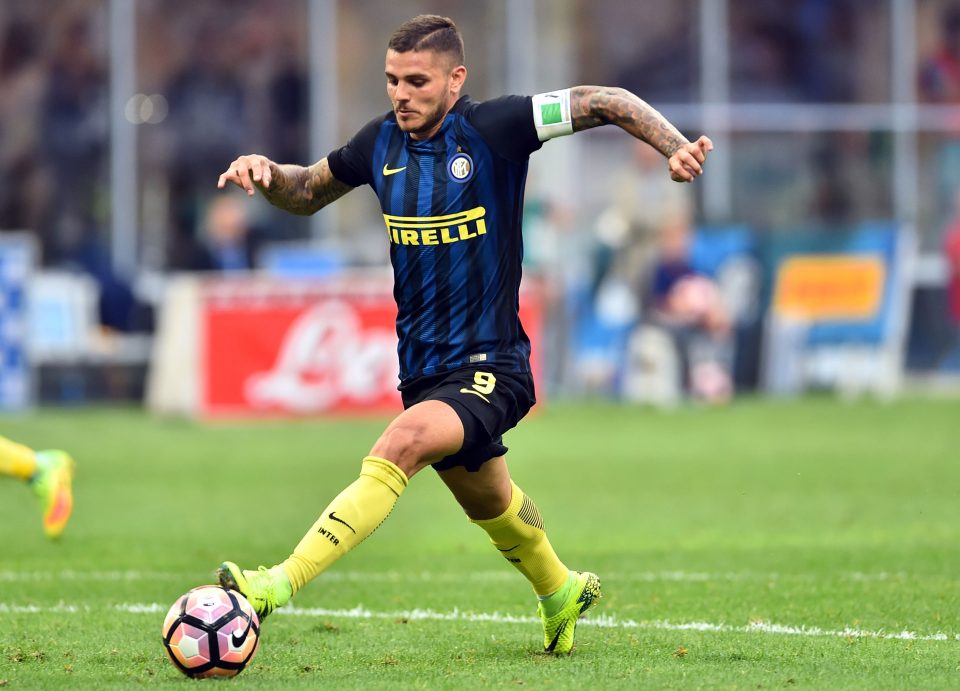 After a lost against Chievo and a draw versus Palermo, nor of them a Serie A giant, Frank De Boer's Inter looks in pain already. The situation got worst when Bahebeck at 63rd minute put Pescara ahead in front of the nerazzurri, the crisis seemed unrecoverable.
Then the turning point. Mauro Icardi started to carry his team on the shoulders and saved the squad from his tomb. For Mauro Pescara means home, since he scored 6 in 3 matches so far in the Abruzzo's capital city, but this time his double has a double meaning.
After a market window "mercato" full of rumours that shows Napoli's interest over August, which led him to a more rich contract, he showed off his temper and character at the "Stadio Adriatico".
Scoring two goals and give Inter the win is not the only meaning his goals had last Sunday, but they put him on the scoring list of those Inter players who scored 50 goals over their spell at the Meazza. Mauro reached this milestone in 92 matches, overcoming Ronaldo, who scored just 49 for Inter during his period.
In the list there are other Nerazzurri's legend like Recoba (in 152 caps), Ibrahimovic (in 80 caps), Vieri (in 66 caps).
The next milestone in Mauro's carrier will be his biography which will be out the 11th of October in italian for now which will be called: "Sempre avanti – La mia storia segreta", the full story of the argentine bomber, who has born as a player in Barcelona at the age of 13.
Source: Goal.com/it