(PODCAST) Studio Inter #63: "Inter have to beat Roma"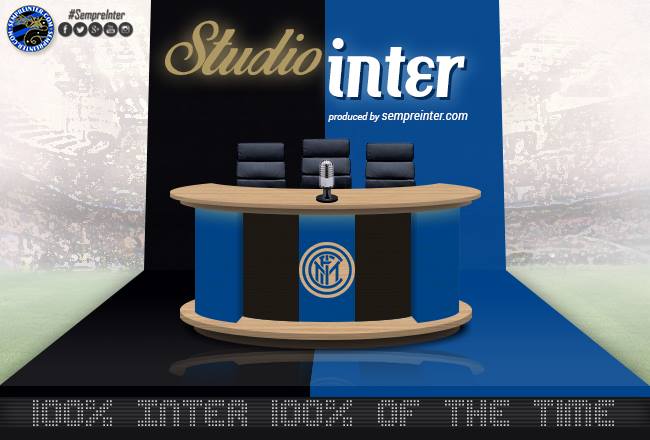 This is Studio Inter: the number 1 weekly podcast dedicated ENTIRELY to FC Internazionale Milano where our motto is – 100 % Inter 100% of the time, ONLY on SempreInter.com.
In this weeks episode of StudioInter Antonio is joined by Nima & Richard and together they analyze Inter's 2 fixtures in the Serie A last week.
The boys also preview the fixtures against Sparta Prague and Roma as well as discussing the Kondogbia situation.
All of this together with naming this weeks Frog, Moggi & Moratti plus much much more only on StudioInter!
So sit back, relax and join the boys as they delve deep into the black & blue world of the Nerazzurri.
To visit the episode page on iTunes/podomatic click here.
Host: Antonio D'Angelo.
Co-host: Nima Tavallaey Roodsari .
Guests: Richard Hall.
Edited by: Antonio D'Angelo.
Illustration/design: Tin Milekic.