Santon: "de Boer's helped so much, I did not expect to stay here"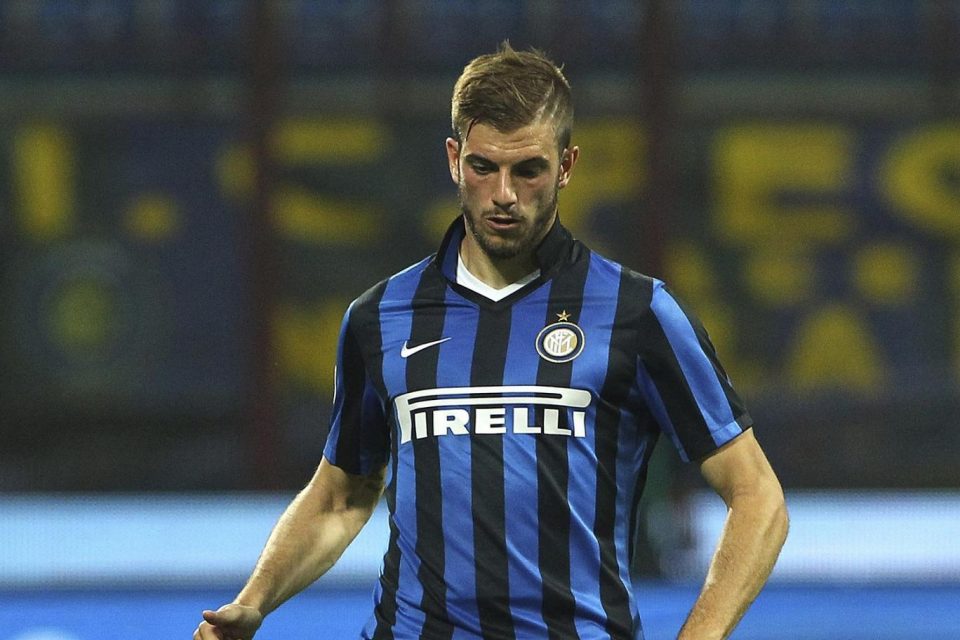 Davide Santon spoke in length with Tuttosport, on a wide range of topics, here are his words:
On the mercato…
"Summer was hard, Mancini considered me the fourth or fifth choice, and we chose to take different paths to ensure that I did not lose a year.
On Mancini's preference to use others…
"Mancini preferred other players to me, which is fine, but I continue to not understand why he wanted to take me back here only to decide I wasn't good enough after half a season.
On de Boer and his impact…
"I did not expect that it would end up being my destiny to stay here. You know the story from here. De Boer came in, gave me confidence and I started to play. But I never gave up. De Boer helped so much, as he talked to me as soon as he arrived, knowing I had a tough summer and needed time to reach 100 per cent. He said he intended to start me and he did. For a player it is important to feel the Coach has faith in him: after De Boer's words I became convinced that, if I trained well, I really could challenge for my place with anyone.
"Mancini threw me under the bus in the Milan derby. I hadn't played for four months, he put me in the starting XI without warning when I was not ready to play, physically or mentally. That doesn't take away from the fact I will always be grateful to Mancini for bringing me back to Inter."
On his many failed medicals over the summer…
"It's true, my knee needs looking after and I cannot play five games in 15 days, but that's a long way from failing a medical. Instead, it happened. The doctors who said no can think what they like, I can play and have no problems, as everyone can clearly see…"
On comparisons with Maldini…
"Despite the many comparisons, I always tried to be myself. Plus, unfortunately, I have had many physical problems, so those have affected me greatly. But I'm glad I never gave up because if you do, it's the end."
On Mario Balotelli whom he came through the ranks with…
"He knows he has to do well and for a striker it means he must score. Despite the fact French league is not one of the best, I think that Nice is the perfect place to restart his career. And Mario will succeed."
On the 2010 World Cup…
"I was lucky enough to be with the national team during the time of Lippi, when the captain was Cannavaro. Then, I had the opportunity to go to South Africa when Lippi called me at home and told me 'I want you to come to the World Cup.' However, my knee had been recently operated on and, having despite having done all the rehab, I could not go."
Source: Tuttosport