Pioli press conference: "The approach was the right one and we won an important game"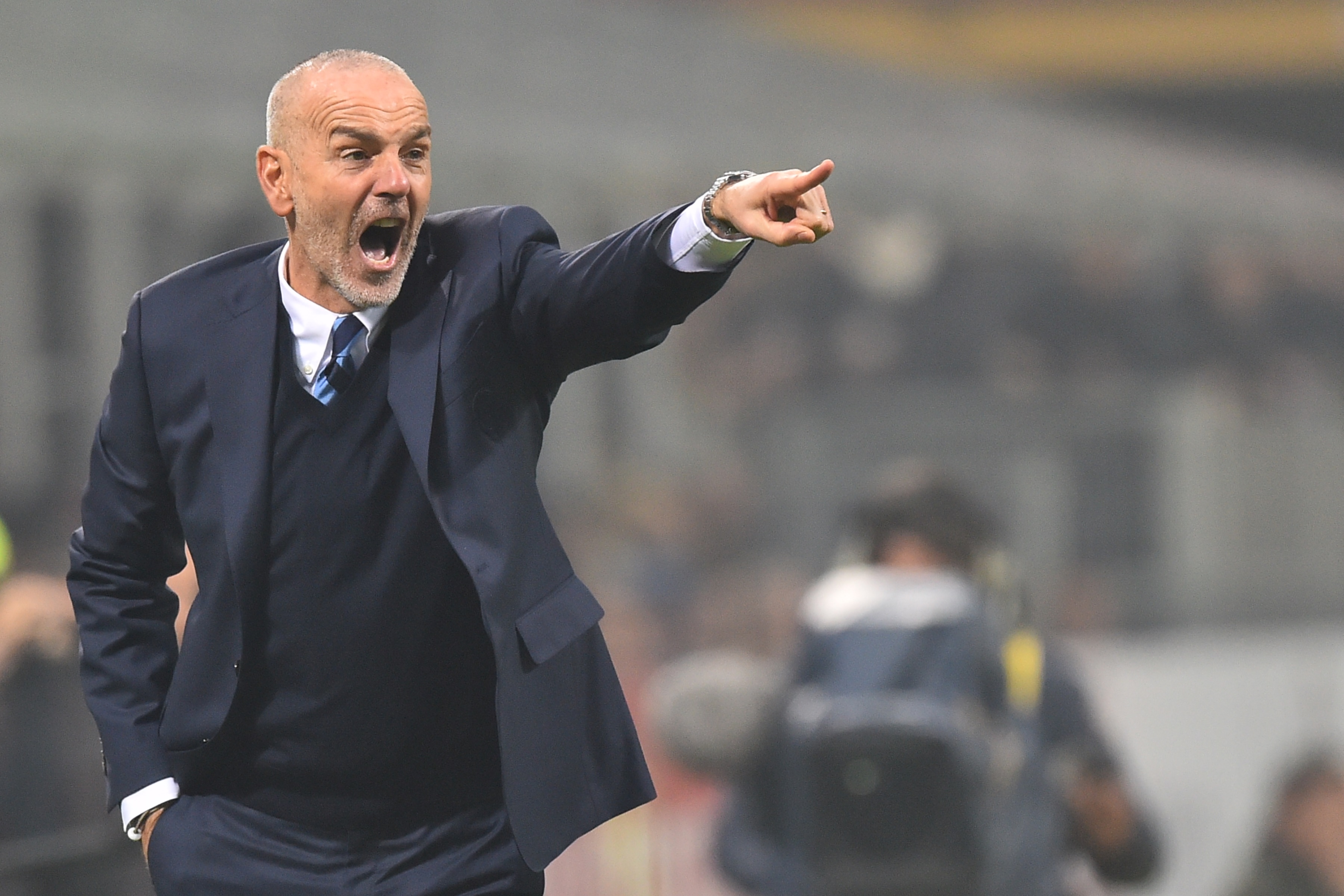 Stefano Pioli answered a series of questions from the gathered journalists in the Meazza press room:
What was the reasoning behind substituting Eder for Felipe Melo?
"We needed more balance and more precise positions on their bearers in the penalty area. Felipe could help us in those situations."
What do you think of the message from the curva?
"We have a duty to do our best, we want to do it by demonstrating that we are not the ones to date. I have seen the right spirit and the desire to obtain an important result. So we can build a successful future."
Today there was a different approach to the one against Napoli, why was there no Banega?
"All those who play are bound by technical and tactical aspects. Genoa came to attack us and we had to move the ball quickly, the service to our strikers was too quick and their movements were sometimes wrong. But the approach in general was the right one and we won an important game, while suffering."
What's the reasoning behind today's formation choice?
"We disappoint but do not get used to a game system. I believe in the interpretations, I have players with quality and availability, we will see the next what to use and how to interpret the match from the point of view of the positions. I made this choice because I wanted to be effective in certain aspects."
Are you satisfied with Nagatomo's performance?
"He had a good game, against a fast opponent, and was careful."
The fans sent a message to Inter while Inter sent a message to other European football hopefuls?
"Inter has to send a message to itself and believe in their quality. Tonight's match was played the right way, with the will to win."
The banners are being over-exaggerated?
"Right now we have to accept all the criticism, we know that we ourselves are not satisfied. We can do more, but from what I've seen we are doing everything possible to achieve better results and give satisfaction to the fans."
Do you prefer deploying Joao Mario deep in the midfield or as an attacking midfielder?
"The flexibility is a beautiful quality of my players. If I use him it is because I need the lowest quality in construction, the important thing is he is good technically, has strength in his legs and can use them in attack and in defence."
A word on Brozovic?
"I'm happy that he just renewed his contract. By working every day he can become important for Inter, but he has room for improvement and knows how to stay in the game for 95 minutes. We are all happy for renewal."
Why did you choose the three starting forward players that you did?
"It depends on various aspects. I chose those three to fight personal battles against their defenders, then I changed the system because we needed another job and Palacio and Eder were more tired."
Source: FCInterNews.it