(PODCAST) Studio Inter Episode 67: "Candreva has been Inter's best summer signing"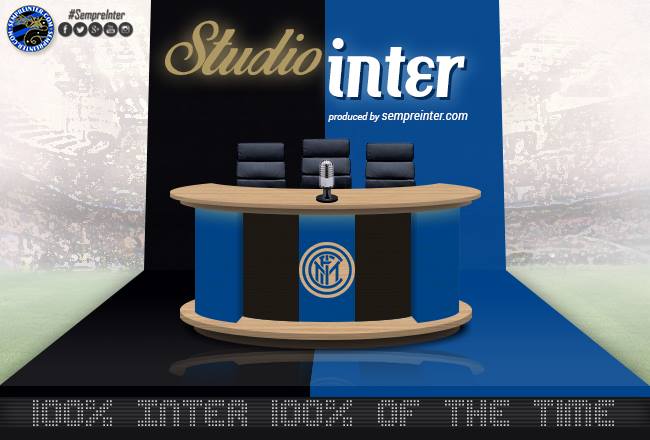 This is Studio Inter, the only podcast in English dedicated ENTIRELY to FC Internazionale Milano – where it's 100 % Inter, 100% of the time, ONLY on SempreInter.com.
In the season's jampacked finale of StudioInter, Antonio and Nima are joined by The Gentleman Ultra himself, Richard Hall as well as SempreInter.com columnist Max De Luca, to discuss the win against Sassuolo. Calciomercato.com's Lorenzo Bettoni also joins the boys sharing his expertise on what Interisti can expect from the upcoming January transfer window.
Also, Alasdair Mackenzie from The Evening Times comes on to preview the last fixture of 2016, when Inter take on Lazio at the San Siro.
All of this plus this weeks Frog, Moggi & Moratti and much much more, only on StudioInter! So sit back, relax and join the boys as they delve deep into the black & blue world of the Nerazzurri.
Host: Antonio D'Angelo.
Co-host: Nima Tavallaey Roodsari.
Guests: Max De Luca, Lorenzo Bettoni & Alasdair Mackenzie
Edited by: Antonio D'Angelo.
Illustration/design: Tin Milekic.
Get the episode on iTunes or stream it in the player below.