Mauro Icardi: "Juventus? We have to do what Pioli instructs us to do"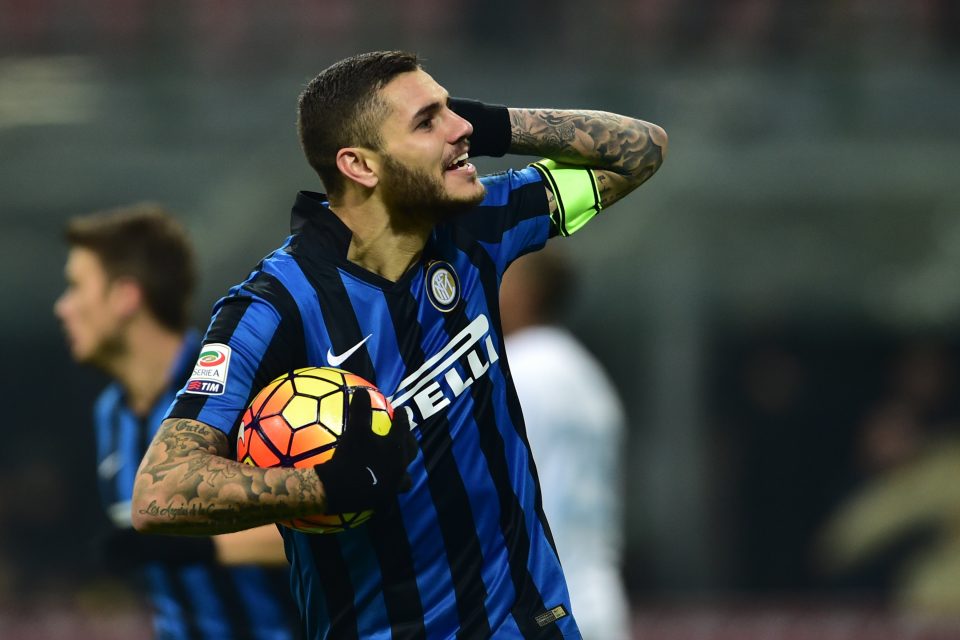 Mauro Icardi was interviewed by Inter Channel after Inter was knocked out by Lazio in the quarter final of the Coppa Italia.
"I understood that it wasn't going to be easy to score tonight. I had a chance but the defender was lucky that there was a deflection as it saved the goalkeeper. Football is like this, you never know. The Coppa Italia was an objective, we would give anyone a match, but unfortunately the night was a but destroyed by our carelessness in the first half and the red card on Miranda, it was hard to come back from that."
"Maybe we were a bit tired, but we paid less attention than before on second balls and we conceded a lot of counter attacks to a team like Lazio. This penalized us. We created a lot of chances, we hit the post through Kondogbia when it was 0-0 and also through Perisic. Juventus? We need to always be ready, not just against the Bianconeri. We have to do what we train on doing during the weeks" Icardi concluded.