TS: Pioli cures Inter from 'Icardi-Dependence' with the percentage goals from midfield increasing to 33%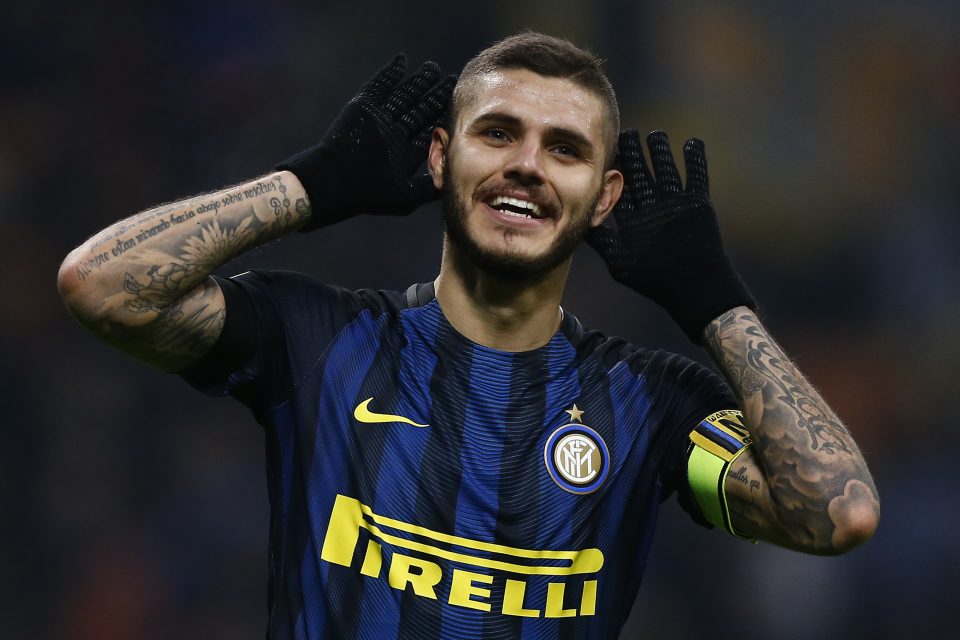 The Geoffrey Kondogbia goal closed a circle that Stefano Pioli had opened four months ago, when settling on the Inter bench, he had announced plans to cure his team from "Icardi-dependence." Tuttosport claim that the objective were reached because the French was the only midfielder who was missing the goal.
Up until the beginning of November, Mauro Icardi had scored 10 of his 16 goals in the league, followed by Perisic with 3 and the trio, Eder, Banega and Joao Mario (all 1). From that moment on, the Nerazzurri captain has obviously continued to score reaching a height of 20 goals, but went from an impressive 63% of the total goals for Inter, to a more balanced 26%. At his side increased, Perisic with 9 goals in all competitions, but especially those of the midfielders: De Boer had a midfield scoring percentage of 13%; with Pioli, not counting Candreva, it rose to an astonishing 33%.
Source: Tuttosport