Kondogbia: "It is not over yet…"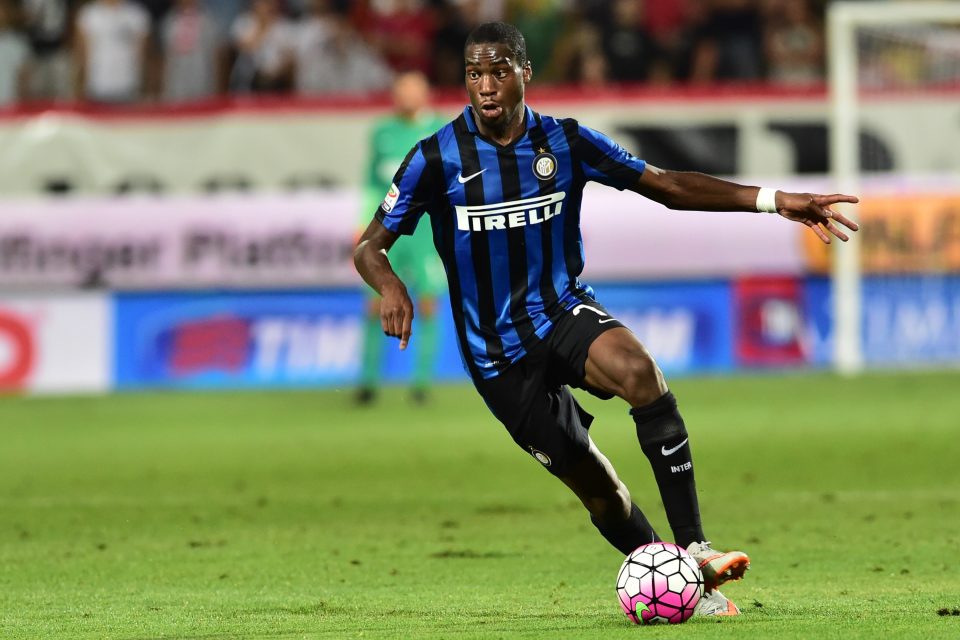 Geoffrey Kondogbia believes Inter are still in the race to secure Champions League football next season.
The Frenchman was in Paris for the launch of his website and charity foundation, where he revealed the motivation behind his new project.
"I thought of doing something for the people in need in Africa and that it would be good to do it here in Europe," Kondogbia told Sky Sport.
"I want to help children who do not have enough in terms of education and health. I have only just started and hope to make things right."
The midfielder's attention then switched to recent protests in Parisian suburbs, after an alleged police attack on a man named Theo last month.
"That troubled me, it was a negative thing. I saw him at San Siro, and I'm happy that things will get better for him."
Kondogbia proceeded to discuss his side's 2-1 defeat at home to Sampdoria on Monday night.
"We got it wrong, we wanted to win. In the first half we played well, but in the second half we were disorganised. We want to win the next game, and we must be ready to work hard this week in order to win the next few games.
"Objectives? We must believe that the Champions League race is not over yet. We have to look from game to game, so now we are only thinking about Crotone.
"I feel better, though I still have to improve and continue working. I can do better, I believe in my ability. I can and must do better, for me and for Inter, who are a great team. I have to show that I deserve Inter.
"Pioli? He has given me confidence, like with everyone else. I had a hard time with De Boer, but I'm not the only one in this respect. There are other players who Pioli has given confidence to, he has done a great job but we must not stop here, we must continue with this team.
"I arrived from a different league, and Monaco is very different from Inter. I had to give something extra, now that things have improved a little, I'm trying to do even better. I have to work hard to reach the top. Many things have changed since I arrived in Italy.
"My price tag? These things had already happened, as even Monaco paid a high price for me. That's not what made it difficult for me."
The 24-year-old has also played for Sevilla and took time to praise outgoing sporting director Monchi, who is currently evaluating an offer from Roma.
"He's a good person, and is close to the players. He did a great job at Sevilla, and brought in very strong young players. These are his qualities. If he signs for Roma he will do a great job."
Source: Sky Sport