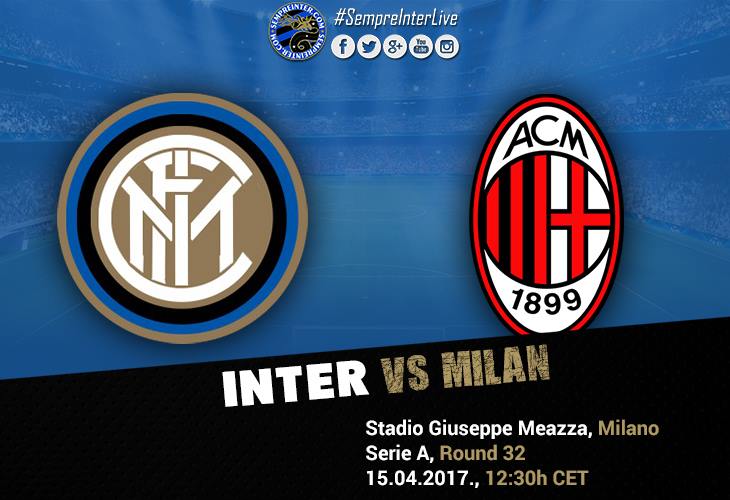 The once electrifying Derby Della Madonnina is back for another lukewarm rendition this coming Saturday at 12:30pm CET.
Over the last two weeks Inter have quickly reverse-metamorphosed from a high-flying butterfly with brilliant prospects to a lowly caterpillar that's forced to trudge along with no access to life's loftiest of goals. The team's mental fragility meant that individual errors that led to a home loss to Sampdoria were carried forward to their match against Crotone resulting in an even more shocking loss to the Serie A minnows. Now the Nerazzurri face a real inflection point. Stefano Pioli can take the opportunity of the derby to really put his stamp on the team and show that he's the man to really exorcise the demons of the lost years, or he could find himself dragged into the undertow of negativity that's been hovering under Appiano Gentile for over half a decade now.
There's no doubt that the keys to victory here for Inter are mental. The difference in quality between the two sides is staggering in Inter's favour, and with the right grit, mentality and work rate, there can be no doubt about the result. In terms of formation and tactics, it looks like Pioli will probably no change much from those of the winning run except possibly starting Jeyson Murillo ahead of the erratic Cristian Ansladi and the toss-up between Ever Banega and Joao Mario as trequartista. While Banega offers more vision and creativity, it might be more effective to deploy the more tactically versatile and disciplined Joao Mario. The Portuguese's deployment will be especially useful if Pioli intends on bossing the midfield and imposing his team's style of play and pressure on the Rossoneri as is expected.
Team News
No suspensions and the return of Roberto Gagliardini from injury Inter means that Pioli has a full squad to pick and choose from.
Probable Inter line-up (subject to change): (4-2-3-1) Handanovic; D'Ambrosio, Miranda, Medel, Ansaldi; Kondogbia, Gagliardini; Candreva, Banega, Perisic, Icardi (C).
Stats
Last Season: Inter 1 – 0 Milan
Last 10 Head to Head: in the last ten Serie A encounters between the two sides, Inter have won just four times, Milan have won just twice with the two sides drawing four times.
Player to Watch:
Roberto Gagliardini: Inter's midfield dynamo has been in the news for multiple reasons this week, whether it's his return from injury or his sighting at the J Stadium to attend the Bianconeri's Champions League clash. If the last two weeks have talk us anything, it's that the midfield pairing of Kondogbia and Gaglia is the key to the Nerazzurri success.
Officials
Referee: Daniele Orsato
Assistants: Di Fiore, Manganelli
Fourth Official: Meli
Additional Assistants: Damato, Russo
Prediction & Authors Note
Prediction & scorers: Inter 3-1 Milan with Perisic, Banega and Eder finding the back of the net for Inter.
Author's Note: Once again, Inter go into a match where they themselves are their biggest threat. However which way you slice it, Inter's squad is miles ahead in terms of quality over Milan's and so the biggest obstacle to overcome would be the mental block that Inter have struggled to get past in the last couple of weeks.
---
Follow @MNassar