Corvino to Premium Sport: "Bernardeschi wants to be a protagonist for Fiorentina"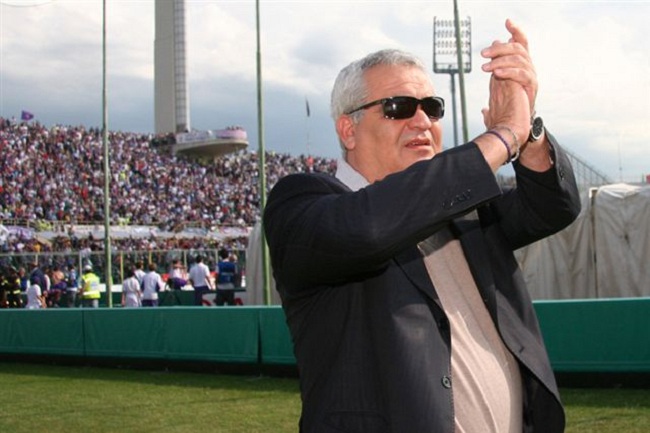 Fiorentina's general director Pantaleo Corvino spoke to Premium Sport before tonight's game and discussed a range of things including the importance of the match and Federico Bernardeschi's future.
"Tonight we must win, we were breathing down the necks of those who struggle for Europe and then the loss to Empoli altered the path. Now we have the chance to get back amongst these teams an make an important end to the season," Corvino said.
He was then asked about whether Pioli could be in the Fiorentina dugout next season.
"We are focused on finishing this season, we did not have to think about getting those who struggle for Europe but then the post-Empoli pressure has led to us thinking of making the extraordinary.
"We do not think about anything else, both he and [Eusebio] Di Francesco are under contract and we are focused on the end of this season with all of our strength."
Corvino then spoke about the future of Bernardeschi who has attracted interest from the Nerazzurri and notably Antonio Conte's Chelsea.
"We have important players, he is the son of our nursery and has expressed the desire to keep wearing the purple and to be a protagonist here. We have shown our will with the contract renewal proposal.
"I believe our intentions and the boy will create an important Fiorentina."
The general director was then asked about how it felt seeing Khouma Babacar smile after his brace.
"He, like Chiesa and Bernardeschi, are the seedlings that we have planted and watered. Today we have to collect those fruits that they can give us. They have demonstrated it and I hope that they will continue to prove their worth in this jersey," he said.
Then, Corvino was asked about Paulo Sousa and whether he will stay at the club.
"With Sousa, we tried to help out a lot. He was very close to going to some big teams. We have always had the team's interest at heart, maybe each in our own way but hopefully we can sit down and understand what the future will be for both parties."
Source: FcInterNews.it