Fiorentina's Carlos Sanchez: "I didn't look like much of a defender when Icardi scored"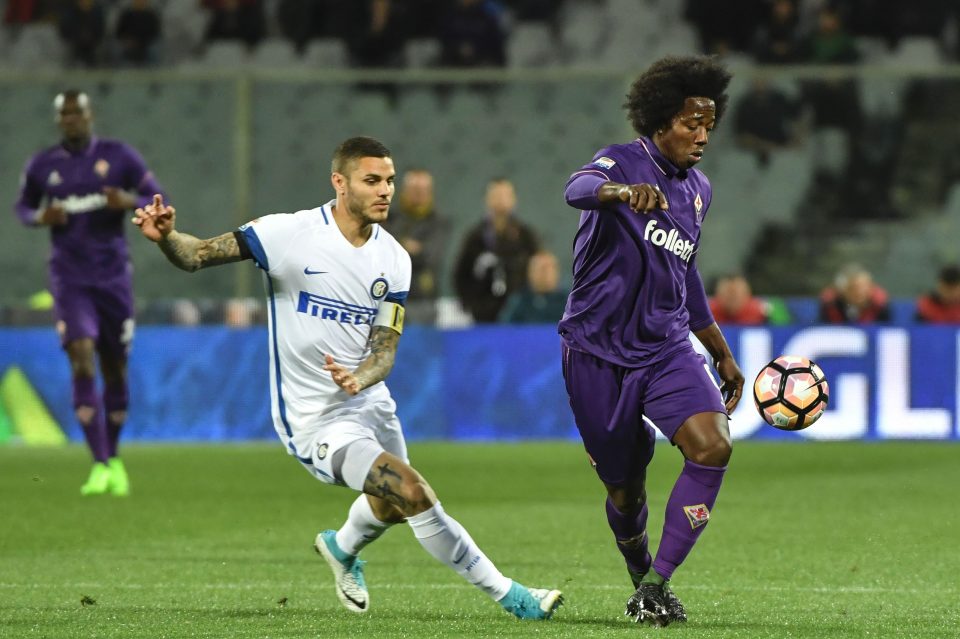 Colombian Carlos Sanchez was interviewed by RAI after his Fiorentina defeated Inter 5-4 at the Stadio Artemio Franchi.
"It was a crazy match, with many goals. This is the beauty of football, but I'm happy that we won. It was a beautiful night and we managed to beat a great team. We did what we needed to do, as a team, for our fans and today we are all happy. I see myself as a central defender, I've always played in midfield but Sousa convinced me to play in defence and so we have worked on it, I need to improve. It's a new position for me, but I think it's been going well until now and I hope it continues to do so. I like playing in both roles, with the national team I play in midfield and here as a defender. On Icardi's first goal I didn't look like much of a defender [laughs] and I know this very well, but I need to continue working to continue to grow" Sanchez concluded.